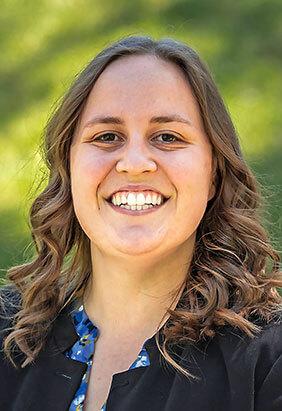 Senior Admissions Counselor
Education
Bachelor of Science in Sports Management, University of Louisiana at Lafayette
Master of Education in Postsecondary Administration and Student Affairs, University of Southern California
Biography
I was born and raised in Northern California, but after high school, I was ready to go out and explore new parts of the United States. I spent three years in Louisiana completing my B.S. degree in Sports Management, but I found myself back in California a few years later completing my M.Ed. I love to work, and two of my favorite jobs have been working as a Premium Ambassador for the Sacramento Kings and as a Cast Member at Walt Disney World. In my free time, I enjoy listening to music, catching up with friends, and playing or watching sports.
Hometown: Rocklin, California
What's Great About Oregon Tech
Oregon Tech stands out to me because of the hands-on experience our students receive from their very first days on campus. I also am extremely inspired by how determined and motivated our students are to succeed.
Why I Enjoy Working in Admissions
I enjoy working in admissions because I get the chance to help all students progress in their educational goals and career goals. I love helping others become the best version of themselves.
Favorite Quote
"Grab ahold of your dreams and make them come true. For you are the key to unlocking your own magic. Now go. Let your dreams guide you. Reach out and find your Happily Ever After." - Walt Disney World Happily Ever After Fireworks Show