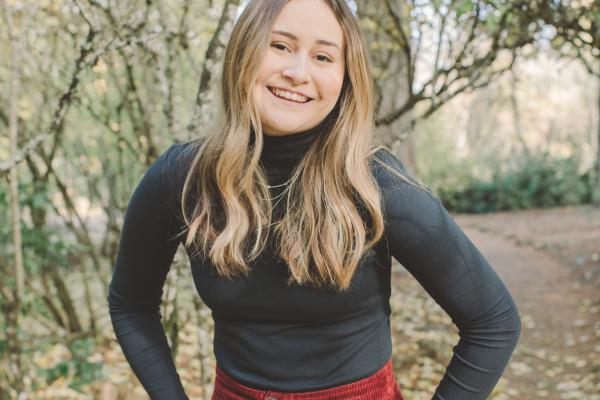 Student, Class of 2024
Hometown
Hillsboro, Oregon
Extracurricular Activities
- Kappa Xi Alpha sorority - Alpha Epsilon Delta pre-medical honor society - Biology-Health Sciences club - Tech Ambassador
A Little Bit About Me
I moved to the Portland metropolitan area when I was eight and have lived there since. My mother sacrificed a great deal in order to keep me in private school from middle school all the way to high school graduation. From the age of ten, I have known that being a doctor was my calling in life, and I have worked hard to make that dream a reality since. No one else in my family is a physician, and so becoming the first female doctor would allow me to support and encourage the rest of my family members. Medicine is also just incredibly interesting to me, as is taking care of others. Volunteering in my local community is one of my favorite activities to do in my free time. I also enjoy being an active member of my school community, with my role as a Tech Ambassador being one way I do this.
Why I Chose Oregon Tech and My Major
I knew I wanted to attend Oregon Tech because of the small class sizes. Being able to connect with my faculty was incredibly important to me, and I knew I would be able to do so here. My major, Biology-Health Sciences, was chosen for the simple fact that I want to become a doctor. In order to apply to medical school I must take a certain curriculum, and that curriculum is covered by this major.
My Influential Professors
I feel as though I have learned a great deal about what it means to be a student from both Dr. Gandhi and Dr. Clark, two professors who teach in the Natural Sciences department. Both of these professors and the classes they teach have encouraged me to learn excellent study skills so that I can be a successful student. Additionally, I have also learned the value of perseverance from both Dr. Gandhi and Dr. Clark. Whenever I had doubts about the likelihood of my succeeding in their classes, they have shown me nothing but encouragement. I carry these lessons with me today and apply them to all of my classes.
My Greatest Learning Experience At Oregon Tech
My greatest learning experience came when I learned to accept failure as a part of the learning experience in my sophomore year. I was nervous about taking chemistry in college for the first time but believed studying hard and applying myself would result in no issues. The first quiz I ever took in chemistry I failed. It was extremely disheartening and almost convinced me that I should switch career paths. Despite the failure, I learned from my mistakes and have never failed another quiz since. I adapted and grew as a student.
My Plans After Graduation
After graduating with my degree, I plan on moving forward to medical school to become a physician. This degree and my experiences at Oregon Tech will prepare me for another four years in graduate school. I hope to specifically become a pediatric oncologist once I have completed all of my education. I know this will be a long journey, but I truly believe that my degree will allow for me to continue building on top of my knowledge as I continue forward into the future.