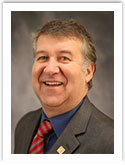 Dr. Jeremy Brown, Higher education leader
Canton, NY
Send Email
Serves through June 30, 2022 (Service Period Extended)
Academic Quality and Student Success Committee Chair
Executive Committee Member
Dr. Jeremy Brown is the founding president of Challis Educational Opportunities, a global education consulting and service provider. He served as President of Portland Community College (PCC) from 2013-15. Prior to PCC, Dr. Brown served as president of Dowling College on Long Island, and as president of Edinboro University of Pennsylvania. At all of these academic institutions, Brown helped support an increase in applications, retention, annual giving and a variety of new academic programs. Dr. Brown's other previous roles include serving as Provost and Vice President for Academic Affairs at the State University of New York in Canton; chief executive officer of Florida State University-Panama, an American university in Latin America; and Associate Dean at Princeton University and at Yale University and as a faculty member in the physics department at Princeton University.
Dr. Brown has served on various boards, including Portland Business Alliance, St. Vincent Health System, and Oregon Museum of Science & Industry (OMSI).
Dr. Brown has a B.S. and Ph.D. in physics from the University of Birmingham, England. His doctoral work in experimental nuclear physics was conducted at both the University of Birmingham and the University of California-Berkeley. He has also held visiting appointments at Oxford University, University of Manitoba, Stellenbosch University and the National Accelerator Facility in South Africa.