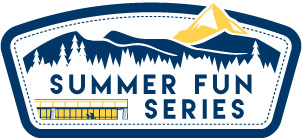 Enjoy these great activities with the Oregon Tech Summer Fun Series!
The Oregon Tech Summer Fun Series gives students the opportunity to enjoy their summer stay on campus with fellow students. Throughout the summer, students are able to attend various events both on and off campus. This is a great chance to meet new students and faculty members and the best part is that every student is allowed to join in!
Most all of the events are free to students, while others are heavily discounted. For example, students only had to pay $10 to go to the Redding Water Works Park, were given $15 to spend while there, and to top it off they got their dinner completely free! Be sure to take advantage of these activities while you're a student at Oregon Tech–experiences like these will make your time here much more memorable.