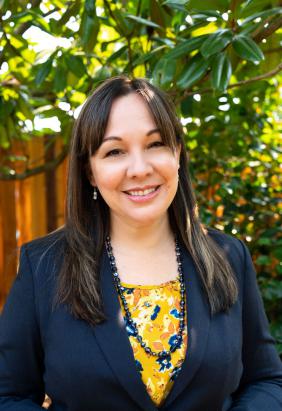 Director Alumni Relations
Biography
How long I have been working here and what path brought me to Oregon Tech
I joined Oregon Tech in December of 2017. The Wilsonville campus is in my neighborhood and one day I drove by and thought to myself how great it would be to work for such a wonderful and unique university, right in my backyard! I truly believe the stars aligned just right to lead me here. I had been a school teacher right out of college and transitioned to working in higher ed in 2010. I was thrilled to join Oregon Tech and have the opportunity to continue working in alumni relations, which is a field I enjoy so much.
What I am most passionate about professionally
I am passionate about connecting people with their alma mater because I have always stayed connected with mine. I enjoy hearing about people's experiences, learning what is important to them and then creating opportunities for them to engage with the university. At Oregon Tech, especially, I am excited to find ways to improve upon existing programs and create a place that alumni want to come back to.
Why I enjoy working in Development & Alumni Relations
My experience in higher education has always been with development and alumni relations so this is a perfect fit for me. I love meeting new people, building relationships and planning meaningful events and programs. Working in this department, we are privileged to get to know so many people and raise money to help students which is extremely fulfilling.
Favorite Quote
I grew up dancing and performing in musical theater so my favorite quote has to be, "When you get a choice to sit it out or dance...I hope you dance!"