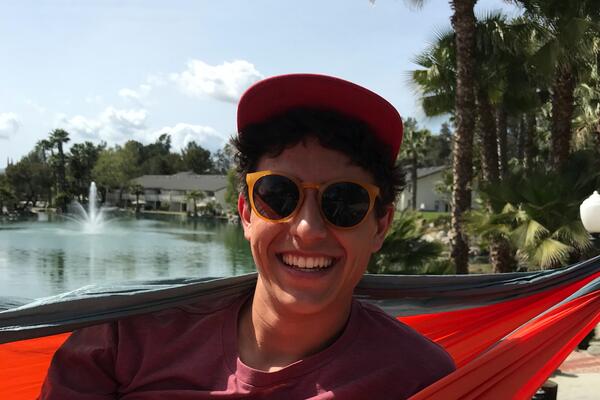 Student, Class of 2024
Hometown
Mount Shasta, California
Extracurricular Activities
Backcountry skiing, mountain biking, camping, playing piano.
A Little Bit About Me
I am a Siskiyou County native from Mount Shasta. I am nearing the end of my second year at Oregon Tech. I met my wife during my first term here, and we got married in December; she is in the nursing program at OHSU and will graduate at the same time as I. My academic interests have been wide-ranging throughout my life, but nothing inspires me as much as physical, tangible things that can be seen, touched, and smelled. For this reason, Civil Engineering and Surveying are inspiring to me because the work and projects are tangible, something to be proud of upon finishing. I hope to leave a mark on my community by building and designing quality, practical things during my career.
Why I Chose Oregon Tech and My Major
I chose Oregon Tech because of its location, prestige, and affordability. I am a native of Siskiyou County, and staying in the area I grew up was very appealing. The low cost made it possible as well. Civil engineering caught my attention after working in surveying for a few years, and I have not regretted my choice of school or major.
My Influential Professors
Dr. Roger Lindgren, Professor Irina Demeshko, Professor Randall Paul, and Professor John Ritter.
My Greatest Learning Experience At Oregon Tech
My best experience at Oregon Tech has been my transportation/traffic classes with Dr. Lindgren. Learning about the real world of transportation has given me knowledge about an area that has always captivated my interest, and I realize as I learn more that there is so much more to know.
My Plans After Graduation
I hope to work to provide for myself and my family. My lifelong dream is to move back to Siskiyou County and start a small surveying and engineering company and run it as a family business. However, I am open to whatever is in store in the years to come and will work towards excellence in my field, whatever that looks like specifically. I am planning to stay in the PNW for sure.