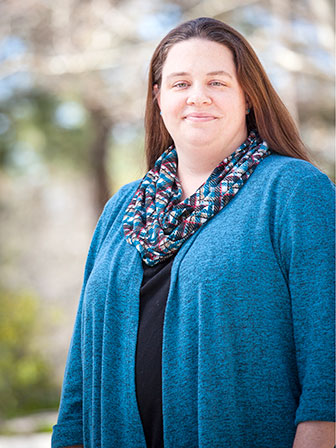 Alumni, Class of 2017
Why did you choose this major?
Twelve years ago, I went to the morgue for the first time and found my passion in life. I want to perform autopsies as a Pathologist Assistant, and one of the first steps was to get my bachelor's in a science field. The Biology-Health Sciences program was an obvious choice for me!
How are you planning to use your degree in the future?
I want to help families and friends process and gain closure with their loved one's passing. Performing autopsies is a delicate task in which I have to handle the aspect of death as well as show respect for the deceased. I also want to be able to bring in my Army and Mortuary Affairs experience into this field. I just applied to a master's program to become a Pathologist Assistant.
Why did you decide to join TOP?
I decided to join TOP to get help with study skills and to get another form of support with my education at Oregon Tech. Prior to joining TOP, I felt like I did not belong in college and became discouraged at a rapid pace. Being a non-traditional student with four hundred things on my plate, it is always beneficial to have people to help me keep going when things got tough. TOP provided me with a huge support through my journey in college!
Is there anything about Oregon Tech that you wish everyone knew about?
I wish more veterans knew that there is more support on campus than they think. It is hard being a veteran and going to school as a civilian after all of the things we had to deal with in the military. School almost seems insignificant sometimes. The Student Veterans Program, Veterans Action Committee, counselors in the Student Health Center, and many more people dedicate their time to our student veterans. The next step is for veterans to use the services that are free to them!
What is your favorite hobby, and do you have any experiences you would like to share regarding that hobby?
I have several hobbies, but the main two are reading and crocheting. Reading is my escape from the stress of the real world. Crocheting is a way to feel proud about something I have hand-created, and it is a way to make some really awesome gifts!
What fuels you to succeed?
My family and my fortitude. My husband, son, mom, dad, and sisters have been there to help me through my long journey through college. Without my fortitude, I would have given up after the first poor grade I received. Although I did not have the easiest time through college, I know what I want and what I need to do to get to my end goal. I refuse to give up on my dream no matter how many hurdles I am faced with.
Who is your favorite professor and why?
My favorite professor at Oregon Tech is Dr. O'Shaughnessy. She has been so supportive since I met her my first term at Oregon Tech. She saw my passion for this field when I was in the cadaver lab, and she has always supported my dream.