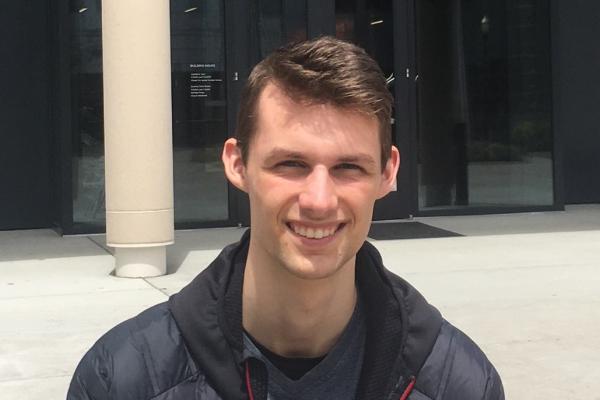 Student, Class of 2025
Hometown
Pleasant Hill, Oregon
Extracurricular Activities
Oregon Tech Christian Fellowship club, worship and tech support, organized highway cleanup efforts; Casual ultimate frisbee group; Church volunteering in the sound booth, running slides
A Little Bit About Me
I grew up in the small town of Pleasant Hill, just outside of Eugene, Oregon. I am the oldest of four siblings and was homeschooled by my wonderful parents, K-12. From a young age, I always enjoyed technology and engineering concepts - a trait I got from my grandfather, an Oregon Tech graduate himself. In middle school, I joined the Lego robotics team at my local school, and I spent three years with them. Later in high school, I helped start another team that I helped mentor until I graduated. I love technology and it has always been a part of my life, but I also enjoy swimming, photography/videography, working on cars, and especially playing the piano. I also love to travel, and my greatest memories have been from visiting national parks like Glacier and Yellowstone.
Why I Chose Oregon Tech and My Major
My primary reason for choosing Oregon Tech was the small class sizes. I want to know my professors personally, and that's harder to do at larger schools with bigger class sizes. I chose my major because it most closely matched what I enjoy in my hobbies and personal projects, and I want to continue to do those things in my career.
My Influential Professors
During the last year, I took classes from Professor Breedlove. While challenging, I was well supported throughout. He is a witty person who likes to poke fun at his students, but he cares for them greatly and is always seeking to find ways to improve his classes. I retook a challenging math class with Professor Overholser, and he was an amazing teacher. He is good at engaging the class and caring for students individually. He was understanding of my struggles and made time to help me whenever I needed it. He encouraged me about my abilities with math and helped me to succeed.
My Greatest Learning Experience At Oregon Tech
The most important thing I've learned so far at Oregon Tech is time management. At the beginning of my freshman year, I spent most of my time working on my school work and didn't leave time for myself or for activities that benefitted the school and my community. I worked throughout the last year to schedule my work and personal times more efficiently so that I can enjoy other aspects of life as a student at Oregon Tech. I hope to join at least one other club this fall in order to enjoy my time more fully at Oregon Tech.
My Plans After Graduation
Most broadly, I would like to work for a tech company where I can take part in projects that are interesting and engaging to me. More specifically, I have been a summer intern at a small robotics company for several years, and I love the people there and the projects I've been able to work on. I hope to be able to work for them when I graduate, as they already know me and my character as a person, aside from the degree and experience I will have when I graduate.