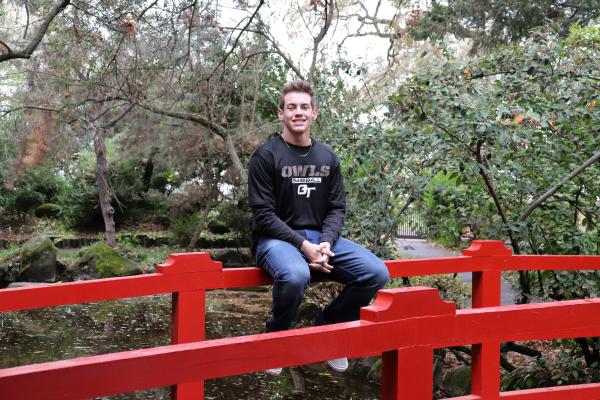 Student, Class of 2024
Hometown
Lodi, California
Extracurricular Activities
Intramural volleyball, intramural basketball, building projects (DIY and home improvements), hiking, baseball, outdoor power sports, photography, sand volleyball, mountain biking
A Little Bit About Me
Growing up, I was always a multi-sport athlete. In the fall it was soccer, in the winter, basketball, and in the spring, baseball. Although I did play baseball all year long, I have a love for all sports and I continue to play most of them to this day. With this being said, I am also a person that enjoys the outdoors. From hikes to the beach to power sports. I hope to graduate from Oregon Tech with a master's in Civil Engineering by the year 2024. I will then take this degree into the field and hopefully work a state job for the next 10 years. With this, I would be able to lock in the benefits and then I can move into what I really want to do, be the project manager of lots of big projects, possibly owning my very own company.
Why I Chose Oregon Tech and My Major
What drew me to Oregon Tech was the small school environment and all of the good things I had read online about the engineering programs here. Before the beginning of my senior year, I had never heard of Oregon Tech until I searched online for "Best civil engineering schools". Oregon Tech was near the top of the list and I had a feeling there was something special about this school and that it was for me and I was right!
My Influential Professors
When I think about the most influential professors, two of them stand out to me. Dr. Wang and Dr. St.Clair are professors who both provide different influences on me, but both are very crucial to my field of work. Dr. Wang is a professor that truly cares for his students. He has taught me how to do things such as write resumes or how to lend a helping hand. Dr. St.Clair has taught me how to persevere and push through problems that are quite challenging. These assets will help me greatly as a project manager.
My Greatest Learning Experience At Oregon Tech
My greatest learning experience at Oregon Tech has come from class comradery. With the class sizes being small, I have learned how to work well in groups in order to solve complex problems. Each person provides their own input and does their part, but if someone is falling behind, then the others can help them along. I have become a better team player and leader due to the atmosphere.
My Plans After Graduation
After graduation, I plan to take a year and do humanitarian-type work in foreign countries that need help. I will use my engineering skills to better the less fortunate, hopefully gaining a new understanding and outlook on how privileged and blessed I truly am. After that year is up, I will either be pursuing another degree in architectural design or becoming a project manager at a large construction firm.