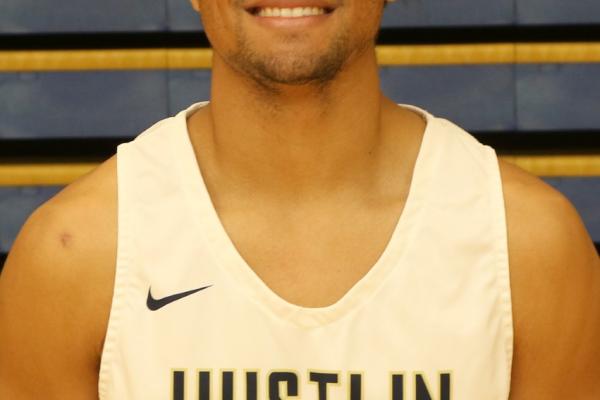 Student, Class of 2023
Extracurricular Activities
Oregon Tech Men's Basketball
A Little Bit About Me
I am the youngest of four boys and we were an athletic family. I played football up until the end of my 8th-grade season, I ran track up until the end of my senior year of high school, and I am currently going into my senior season for basketball at Oregon Tech. One cool fact about me is that my mom, dad, and brother went to Oregon Tech.
Why I Chose Oregon Tech and My Major
I chose Oregon Tech because I knew the area pretty well and it was close to home. I also knew about Oregon Tech prior to coming here as my mom, dad, and older brother went to Oregon Tech, so I knew how good Oregon Tech was. I also came to Oregon Tech because I was offered to play basketball here.
My Influential Professors
One of my influential professors is Professor Kevin Brown. Dr. Brown understands what a lot of student-athletes go through when they are in season, so he does a really good job of being flexible in working with student-athletes to help them with any materials they missed while they are on the road. Another influential professor is Professor Matt Schnackenberg. Any class that I have taken with Dr. Schnakenberg has been a class that I really enjoyed because he makes it a very enjoyable experience. Similar to Dr. Brown, he is very flexible with working with all of his students. Especially student-athletes.
My Greatest Learning Experience At Oregon Tech
The greatest learning experience I have had at Oregon Tech has been learning how to schedule my days to help me get my studies done and also get my workouts done for sports.
My Plans After Graduation
After graduating, I plan on coaching basketball at the high school level.