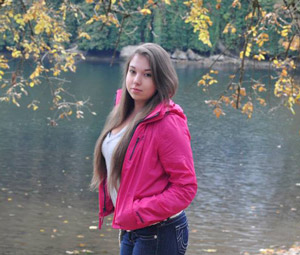 Alumni, Class of 2019
Awards and Accomplishments while at Oregon Tech
Fundraiser Coordinator for ASCE's 2018 Student Conference
Business Manager for The Edge
Most Dedicated Employee, The Edge, 2015
Hardest Worker, The Edge, 2017
Why did you choose Oregon Tech?
I chose Oregon Tech for a couple of reasons. The first being that my engineering advisor at Mt. Hood Community College went to Oregon Tech and initially got me interested in the school. I knew that the school was in southern Oregon from what my advisor told me and that it is very picturesque—living in Portland my whole life made me want a change of scenery and to experience something new. When I researched the school and saw most engineering labs were hands-on, they have small class sizes and a lot of employers that hire for positions I am interested in specifically look for Oregon Tech graduates, I wanted to see the school for myself. I toured the school and some of the town and fell in love ultimately deciding this is the place for me. 
What do you like most about your major?
Honestly, the amazing professors that teach the classes. I truly believe their unique personalities and teaching styles really make the dullest of subjects interesting. I also like how we learn applicable skills and not just theory, being able to use what we have learned in the classroom and apply it to our projects whether it be in a lab, club, or community projects allows me to become more confident and love this school even more. 
What are you passionate about changing within this particular field and why?
I am currently passionate about changing two main areas in this field. First, as a female engineering student, I am dedicated to challenging the notion that women in engineering have to adhere to traditional male roles and behaviors and I want to encourage them to consider careers in fields that have typically been associated with men. I believe that our field will be stronger if we allow each person to stay true to whom he or she really is, regardless of that person's gender. Second, I am passionate about making our field as proficient and efficient as possible. Civil engineers play a very large part in making the world a better place, global warming and global disasters are just part of the domain of which civil engineers are responsible for; therefore achieving maximum productivity with minimum wasted effort and/or expense as well as being competent and skilled in this field is crucial. I would like to implement those two passions into the broad management side of civil engineering. I am interested in green infrastructure and sustainability. We deserve to have a healthy and safe planet, civil engineers are here to foster that development and I look forward to being a part of that.
What would be your dream job?
I do not have a specific title or position that I would like to have one day, all I have are aspirations of things I want to do and be a part of. I like helping people and businesses and/or organizations succeed. I like to be creative in terms of innovation and artisanship. I like to implement or do something new that I am noticed for. I like to experience new places and people. The list goes on and if somehow I could be fortunate enough to combine all of those into one job that is what it would be, whatever that is.
What have been some of your favorite classes and why?
All of my classes have had at least one aspect that I favored, so I would say any class that has included topics involving how the Earth's surface is subjected to natural and man-made forces and how we as Civil Engineers can come up with creative solutions to ensure the safety of lives.
Is there anything about Oregon Tech that you wish everyone knew about?
I think that the hands-on education model is worth emphasizing. My labs and projects really give a sense of what engineering thinking and work is like. In addition, because Oregon Tech is a small school, the professors really care about their students and are always available to help. Also, with communication comes insight and knowledge; knowledge is power and will allow you to shape your University experience to your liking. Oregon Tech has so many opportunities whether it be taking you on a free life changing trip, helping you get that dream internship or job, or creating lifelong connections and/or memories so communicating with professors, other students, and on campus resources is important in getting the most bang for your buck.
What's your favorite thing to do off campus?
I like to relax with my dog and watch a variety of my favorite shows like the Big Bang Theory or Claws. When time permits, I like to indulge in one of my hobbies, photography. I love looking at the world from the perspective of a camera lens and to be able to create images that people can relate to and enjoy. When I attended Mt. Hood Community College I submitted my work for a photo contest and won first prize. I was excited to see that my work stood out and others enjoyed it as much as I did.
Are you involved on campus? If so, how?
Yes. I am a member of The Edge student newspaper, the Society of Women Engineers (SWE), the American Society of Civil Engineers (ASCE), the Leadership Academy and the Tech Opportunities Program (TOP). I was a writer for The Edge, Oregon Tech's student newspaper, for 11 months and have been the Business Manager since January 2017. I enjoy coming up with effective solutions to grow and promote the paper whether it be through the creation of onboarding paperwork or connecting with those in the campus and Klamath community. In ASCE, the title of Fundraiser Coordinator of the 2018 Student conference was granted to me, which has been the biggest role I have played in the club thus far. ASCE is really just the greatest club/society to be a part of because it strongly focuses on growing professionals for the civil engineering field; I have had so many great opportunities through the club like going to the 2016 ASCE National Convention in Portland, Oregon, the 2016 Meet a Civil Engineer Day in Portland, Oregon, the Workshop for Student Chapter Leaders in Los Angeles, California and the 2018 ASCE PNW Region Student Conference for Steel Bridge and Concrete Canoe in Boise, Idaho. In 2016-17 I helped design the Steel Bridge. Being part of the Leadership Academy allows me to grow my leadership skills through things like leadership summits and workshops, the academy provides opportunities like going on trips such as the 2017 NW Student Leadership Conference in Portland as well. I like being a part of SWE and TOP because I get to meet new people and just be a part of more great opportunities. 
Is there anything more that you would like to share with future students about campus, what you wish you knew before attending Oregon Tech or anything else?
I wish I had more of an understanding of just how remote Klamath is compared to Portland. I am definitely a city girl so actually moving to Klamath and not going back to the city during breaks was kind of rough. But when I found out that students get an amazing amazon prime discount and that being involved on campus allowed me to go on trips that let me experience new places outside of my hometown and Klamath that's when I started to have a better University life in Klamath as a city girl. I would recommend researching early on all of the resources Oregon Tech and Klamath have to offer, like the trips and on campus events, great food trucks and some good restaurants in town, a good bowling place, a fun paint your own pottery shop, and there are lake activities you can do during the end of spring term/beginning of fall term along with constant outdoor things to do year round. If you have the option live on campus at least your first year is a really good idea. I could not because I have a dog but would have if I didn't. Get a year round parking pass that lasts for a little over 4 terms as it is cost effective, traction tires work as good if not better than studded tires, some years it snows a lot and others barely at all, make sure you have a pair of sunglasses or two, college is hard but Oregon Tech cares about you succeeding and this school is a community so never be afraid of asking for help whether it is from your professors, the Dean of students or the amazing tutors in the peer consulting center and last but certainly not least stay positive and have a good time, you are only young once.