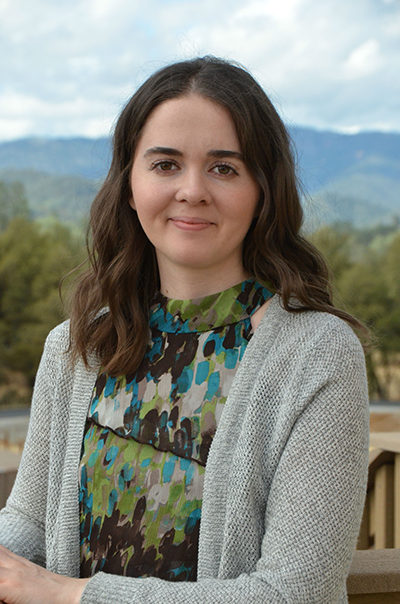 Student, Class of 2018
What did you like most about your time at Oregon Tech?
I think it is a huge bonus that the class sizes in my program are small. You get a lot more one-on-one with your professors and it is easier to get hands on experience with less students.
What do you like most about your profession?
There are many qualities that I admire about the respiratory field, for one, the versatility of this career is exciting. This career path has so many different avenues that you can take. You can specialize and work in the NICU or the ICU, or the ED, or pulmonary rehab, to just name a few, it just depends upon what you are passionate about. I have enjoyed working in the ED during my rotations, I like the challenges that come through the doors. I am looking forward to being a part of an extra corporeal membrane oxygenation team in the future. This is another area that respiratory therapists can be a part of, which I am interested in.
How long after graduation did it take you to find a job?
While I am still pursuing my degree, I was able to get a job as an ECG/Respiratory tech at Asante Rogue Regional Medical Center, and through this job opportunity I have been able to gain valuable hands on learning in my intended field of work.
I have not graduated with my degree yet, but I have found the hospital I will work at once I graduate and pass my boards.
Did you participate in any externships during your time at Oregon Tech?
As a respiratory therapy student at OIT, I have done rotations at three hospitals so far (Sky Lakes, Rogue, and Providence). I am looking forward to going to other hospitals for my upcoming terms.
I also participated in Respiratory Club events. I was the VP of the RCP club, so I had the pleasure of helping organize a group of walkers for a CF fundraiser walk in Sacramento, California. The club was a positive experience during my time at OIT. The club did many fundraisers and events. As an RT student I also did a smoking cessation talk at a local high school and I was able to be a part of the health fair/potato festival in Merrill.
How do you feel your time at Oregon Tech prepared you for your current job?
My current job is a tech at RRMC, and OIT had prepared me greatly for this job. In the job I currently hold, I was equipped with the basics from courses I took at OIT in my program. I was also able to use a few of my professors as professional references when I applied for the position.  
OIT is also equipping me to have a successful career as a respiratory therapist after graduation. In the program we take practice board exams every term, starting the spring term of junior year, and this is to help prepare us for the real boards. Taking the practice exams allows me to see where my strengths and weaknesses are currently, and it highlights where I need to focus my current studies to be successful in passing the boards.
Is there anything you wish you would have done during your time at Oregon Tech that you didn't?
I wish I had attended more sports games. I only attended a few games towards the end of my junior year, but the games that I did attend with my friends were great experiences. Now that I am in my last year, I have moved to Medford to be closer to my hospital rotations, so I no longer have the option to just decide to go to a game last minute.
What advice would you give to a current Respiratory Care student at Oregon Tech?
Form a study group right away! Honestly, it is so helpful to have one of your peers explain a concept to you if you do not understand it in class. All of the professors are knowledgeable and willing to meet with you outside of class to help you succeed, but it is so important to have a study group of people who will hold you accountable. And just have fun, respiratory therapy is such an exciting career path.