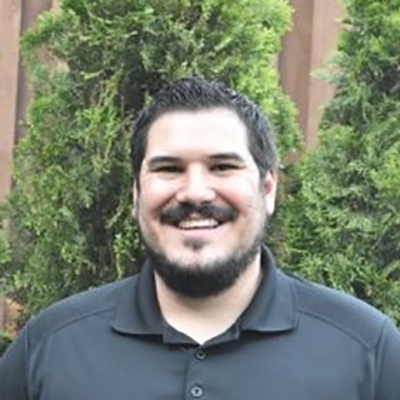 Student, Class of 2019
Awards/Accomplishments while at Oregon Tech: President's list for Fall 2017Why did you choose Oregon Tech?
I chose Oregon Tech because it works excellent with my full time work schedule and is the exact training path for my future career in the IT industry.
What do you like most about your program?
I like having teachers that have been vastly successful in the workforce already, they bring much needed insight into this complicated industry of tech.
What are you passionate about changing within this particular field and why?
I am passionate about changing the culture of the IT person being a closed off introvert, that you know you need around but steer clear of at the water cooler. I want to incorporate a culture of influence and professionalism for the IT guy to help make them a very valuable member of the corporate team. 
What would be your dream job?
Dream job right now would to be a Chief Security Officer for a corporation/government body that wants to stay a head of the latest security threats, and be at the forefront of a healthy defensive security posture.  
What have been some of your favorite classes and why?
My favorite classes were Networking II and Information Security, both with Kris Rosenberg.
Is there anything about Oregon Tech that you wish everyone knew about?
This is the place to be if you are serious about being in the IT workforce.
Are you involved on campus?If so, how?
I am a part of the Cyber Security club that started last fall. 
Do you have employment/graduate school plans for after graduation?
I am currently employed full time, and am looking for ever expanding work opportunities before and after graduation. 
Is there anything more that you would like to share with future students about campus, what you wish you knew before attending Oregon Tech or anything else?
I wish that I knew exactly what I wanted to do sooner in life. I did waste some time pursuing a degree in History that did not amount for much. I have always been very fascinated with technology and to be studying and learning what your passionate about the most, is the best way to learn.