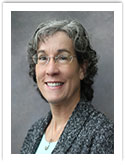 Jill Mason, MPH, RDH, EPP, Associate Professor of Dentistry, OHSU
Portland, OR
Send Email
Serves through June 30, 2023
Academic Quality and Student Success Committee
Ms. Mason is an Associate Professor and Director of Community-Based Rotations at Oregon Health & Science University School of Dentistry; and holds a joint appointment in the Department of Undergraduate Periodontology, teaching in the undergraduate clinics. Her more than 30-year career in health care includes 26 years in dental education and research, private general practice, endodontic specialty practice, US Public Health Service Indian Health Service, and managed care. She has several publications, including a textbook entitled "Concepts in Dental Public Health", now in its second edition.
Jill holds a B.S. Degree in Psychology from Arizona State University, an A.A.S. degree in dental hygiene from Oregon Institute of Technology, and a Master of Public Health in Dental Public Health and Health Behavior/Health Education from the University of Michigan.
Ms. Mason served on Dental Hygiene National Board Test Construction Committees for 11 years, and served 8 years as a member of the Oregon Board of Dentistry. She is also an examiner for the Western Regional Examining Board, North East Regional Board and was a member of the Dental Hygiene Exam Review Committee for the American Board of Dental Examiners. She has been a supervisor for an international dental prevention program in Honduras for 12 years.