Oregon Institute of Technology began offering online Bachelor of Science degrees in the Fall of 2003. Beginning with one program, Oregon Tech's degree offerings have grown to include seven programs in an array of allied health fields, five in management and/or psychology, four in the field of sleep technology and sleep disorders, a Master of Science in Allied Health, and a Master of Science in Engineering. Oregon Tech also offers specializations in Picture Archiving & Communication Systems, as well as an array of options for those seeking skillsets and professional development.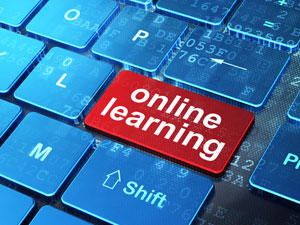 Admission requirements for the allied health programs include passing a national and/or state board examination, or holding a registry, licensure or certification in these professions. The programs are considered to be "degree completion" and include:
Oregon Tech was the first university to offer a Bachelor of Science degree in Vascular Technology.
The five bachelor's degrees include Health Care Management, Information Technology, Operations Management, Technology and Management, and Applied Psychology.
Oregon Tech continues to respond to the need to develop programs in new and unique fields to serve the needs of individuals across the nation in health, management, and engineering. Come visit this page again soon for further updates.