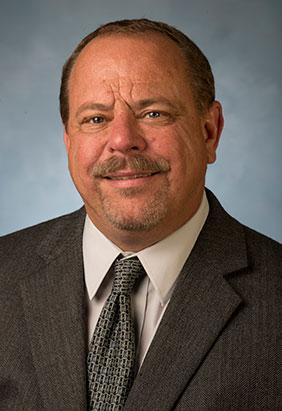 Associate Professor
Manufacturing & Mechanical Eng Tech
Specialties
Machine Design
Motorsports Engineering
Automobile Forensics
Education
M.S. Engineering California State Polytechnic University, Pomona 2000
B.S. Mechanical Engineering California State Polytechnic University, Pomona 1992
Computer / Electronic Repair Certification CDI, Orange, CA 1986
A.S. Machine Tool Technology Chaffey College, Rancho Cucamonga, CA 1979
Professional Registration
P.E. Licensed Registered Professional Engineer

CA - M32459
PA - PE080805
MA – 50372
FL – 75794
OR – 92471PE
WI – 48492
NV - 028907

Model Law Engineer- (NCEES) National Council of Examiners for Engineering and Surveying, License #51921
Biography
Cliff is a licensed registered Professional Engineer (PE) in CA, MA, NV, OR, PA, WI and FL with 30+ years of experience in the design, manufacture, analysis, testing, and inspection of mechanical systems. He is involved in a wide range of projects including accident reconstruction, failure analysis, patent infringement, and product liability.
Over the years Cliff has developed a diverse background in the field of engineering, manufacturing, and mechanics, starting during high school as an auto mechanic, moving to machinist, tool and die maker, mold maker, design engineer, 22 years as faculty and engineering director at Cal Poly Pomona and SAE faculty advisor for both Formula and Baja SAE taking his university multidisciplinary teams to 72 events all over the United States and Canada as well as international events in Italy, Germany, and England.
Hobbies and interests include competitively racing Motocross, Desert, 750cc road racing motorcycles, and IKF shifter karts as well as Camping and fishing with his family, and exploring new sights and locations.
In summer 2017, Cliff moved to Oregon and joined the Mechanical Engineering faculty at Oregon Institute of Technology as a new professor.
Oregon Tech Course Instruction:
MECH 111
MFG 112
MFG 120 and Lab
MFG 343
MFG 344
ENGR 213 and Lab
ENGR 491
ENGR 492
ENGR 493
MECH 315
MECH 316
Senior project courses
Design and development of our Portland-Metro Strength of Materials Laboratory, Fluid Analysis Laboratory, and consulting on the set up of the Canyon Creek Project Facility located off campus.