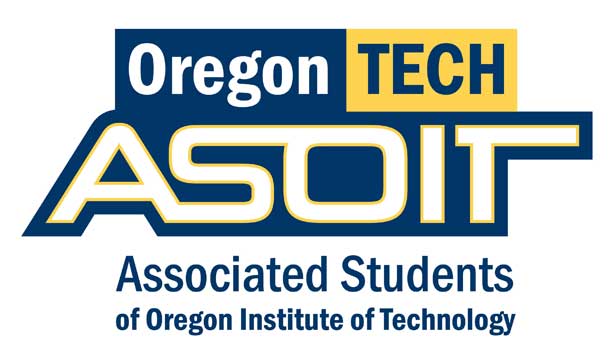 2022-2023 ASOIT Officers Elections/ Selection
Run for Office
President and Vice President Elections:

Applications on Handshake from now until 4/29
Campaigning and voting the following week (5/2 through 5/8)
Announcement of winner via social media on 5/9
Meet the new President and Vice President at the 5/17 General Meeting
Apply for a Position & Get Involved
HIRING: Finance Officer, Administrative Affairs Officer, Academic Affairs Officer, Student Engagement Officer

Applications open from now (hopefully they get published today!) through 5/8 on Handshake
Interviewing by Selection Committee 5/9 through 5/16 (hopefully this is enough time)
Meet the new Cabinet at 5/17 General Meeting
From the Bylaws (Read complete Bylaws by opening the link in the resources link section of this page.)
Article III. Elections, Selection, and Sanctions
SECTION 1. Elections
1.1. Any currently enrolled student at Oregon Tech Klamath Falls is eligible to vote in the ASOIT KF Election
1.2. The ASOIT KF general election is the responsibility of the Election Committee.

1.2.1. The Election Committee is responsible for holding ASOIT KF Elections in a timely and compliant manner including organizing applications, publicity, election material, election booths, ballot counting, etc.
1.2.2. The Election Committee shall consist of any interested ASOIT Officers not seeking the position of President or Vice President of the Cabinet.
1.2.3. The Election Committee shall consist of at least four members. If needed, students-at-large may be added with the approval of the remainder of the Election Committee.

1.3. The President and Vice President are the elected positions. The position roles and responsibilities as outlined in the Officer-Specific Duties Bylaws and application deadlines shall be posted for a minimum of two weeks prior to the application deadlines.
1.4. Applicants must submit an official application by the posted application deadline to be eligible to run for office.
1.5. The ASOIT KF Elections will function in accordance with the appropriate campus ASOIT policy.
1.6. Any elected ASOIT KF Officer may be removed from office through a recall petition.
SECTION 2. Selection of Cabinet Members
2.1. The Cabinet position President and Vice-President are elected positions through a popular vote on campus.
2.2. All other Cabinet members shall be hired positions by the Selection Committee.

2.2.1. The Selection Committee is comprised of the Election Committee and the newly-elected President and Vice-President.
2.2.2. The Selection Committee shall, with guidance from ASOIT KF Advisors, conduct an equitable application, interview, and hiring process.
2.2.3. For the Selection Committee to approve the hire of the Cabinet application, a 2/3 majority vote is required.
Portland-Metro ASOIT (click button below)
Individuals with disabilities are encouraged to attend all Oregon Tech-sponsored events. If you are a person with a disability who requires a reasonable accommodation in order to participate in this program, please contact GetInvolved@oit.edu in advance.
The purpose of the ASOIT is to supplement the social, cultural, physical, and educational interests in its members, and to represent the individual and collective interests of the students of Oregon Tech. The membership consists of all admitted students at Oregon Institute of Technology currently holding a valid student body card.
For more information about how to get involved with student government, or to share your thoughts, ideas, suggestions or concerns, contact us via email at ASOIT@oit.edu!