The Dental Hygiene faculty are dedicated, experienced professionals committed to your success inside and outside the classroom. They provide academic advising and personal program/career planning.
Department Chair

Paula Russell

Program Directors

Klamath Falls Site Coordinator
Krista Beaty
Salem
Paula Hendrix
Online Degree Completion
Paula Russell
Professor - Department Chair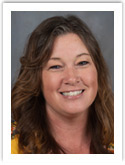 Paula, an Oregon Tech graduate, is an Associate Professor and serves as the Department Chair/Director for the Dental Hygiene department. She graduated with her B.S. in Dental Hygiene in 1998 and worked in clinical practice for 10 years. In 2007, Paula started teaching part time in the Oregon Tech dental hygiene clinical courses, overseeing students performing patient care. In 2010, she earned a master's degree in education: curriculum and instruction from the University of Phoenix and was subsequently hired as a full time faculty member in 2011. Paula has taught a variety of courses in the Dental Hygiene program such as, sophomore and junior clinic lead, Pain Management, Prevention, Ethics, and Restorative labs.
Paula is originally from Klamath Falls, and enjoys the small town lifestyle. She owns and operates a horse boarding facility which has been a family business for 30 years. She also is passionate about training and showing Paint and Quarter Horses, and spends most of her free time outdoors with her animals, or traveling/camping with her family in her RV.
Assistant Professor-Program Manager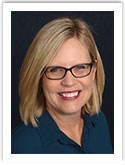 Darlene grew up in a military family where she lived in numerous locations throughout the United States. She graduated with a Bachelor of Science in Dental Hygiene degree in 1998 and earned a Master of Science in 2018, both from Idaho State University. She has practiced dental hygiene in both Montana and California.
After 17 years as a clinical dental hygienist in general and periodontal practices, Darlene decided to pursue her life-long dream of becoming a teacher. Prior to Oregon Tech, Darlene taught Introduction to Periodontology and was also a clinical and lab faculty member at West Coast University in Anaheim, California.
At Oregon Tech, Darlene teaches the Community Dental Health courses and is Sophomore Clinic Lead. She loves teaching and appreciates giving back to a profession that has given her so much in return. In her leisure time, Darlene enjoys spending time with her family, hiking, and kayaking.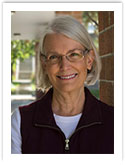 Jeannie was raised on a ranch in Langell Valley Oregon with two older siblings. After graduating from Bonanza High School she attended Portland Community College, where she graduated with an associate's degree in Dental Hygiene. She became Newsletter Editor for the Oregon Dental Hygiene Association from 1982 until moving to California in 1984. Her 39 year career in dental hygiene took her in many directions including working in Munich Germany and coordinating a mobile dental van project to give the less fortunate access to dental care. In 2011 she graduated from OIT with a bachelor's degree in Dental Hygiene. This has allowed her to return to her roots and continue in her professional growth as Senior Lead clinical instructor at OIT. Now she advances her education working towards her Masters of Science for Allied Health with Oregon Tech. She looks forward to sharing her vast experience and passion for her profession with the future graduates.
In her free time, Jeannie loves cooking and to travel and experience new places and cultures. She and her husband also have dairy goats which has led her to making homemade soaps with goat milk.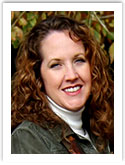 Krista is the Restorative Lead Instructor for the Klamath Falls Campus and coordinates continuing education and certification courses for this area as well. Her other teaching commitments are as the lead instructor for junior clinic, dental materials, and dental anatomy. Krista has been working in the field of dentistry since 1998, first as a Certified Dental Assistant, then as a Registered Dental Hygienist. She received her dental hygiene degree from Clark College in Vancouver, WA, and her Bachelor of Science in Dental Hygiene from Eastern Washington University. Krista is currently working to complete her master's thesis on the general and oral health experiences of patients with CREST Syndrome through Idaho State University. She has over 14 years of dental hygiene experience, which involve clinical practice in restorative, periodontics, and general dentistry in Washington, Oregon and Idaho. As natives of Washington State, Krista and her family are avid Seahawks fans. Hobbies include music, reading, travel, and various outdoor activities in the beautiful Northwest.
Paula grew up in beautiful Central Oregon. She graduated from Oregon Health Sciences University in 1985 with a Bachelor of Science Degree in Dental Hygiene and earned her Master of Education degree from Concordia University in 2013. She practiced dental hygiene in Washington and Oregon for over 28 years and has been involved in teaching and administration for 14 years. 
Paula has taught a variety of courses including Pain Management, Ethics, Periodontology, Dental Anatomy, Dental Practice Management, Educational Methods, and all levels of clinic. She believes in teaching the importance of giving back to the profession by volunteering and serving others. One way Paula has stayed involved with her profession has been by working as an anesthesia and dental hygiene clinical board examiner in several states.
Paula enjoys spending time with her husband, three grown children and spouses, and grandchildren. She loves to travel, enjoy the outdoors, gardening, and anything arts and crafts related.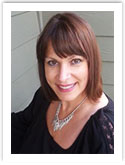 Charisse graduated from OHSU with a bachelor's degree in dental hygiene in 1985, and worked in private practice for over 30 years! She has been an instructor at Oregon Tech-Salem campus since 2012, and has been teaching full time in the dental hygiene department since 2015. Her current teaching commitments are as the sophomore clinical lead and the sophomore prevention courses. She loves teaching students who have a passion to help others! When not teaching, Charisse enjoys spending time with her husband and two daughters. She is known for her phenomenal baking skills, which is one of her passions. She also enjoys traveling and hopes to experience more in the future. She truly enjoys living and working in the Pacific Northwest!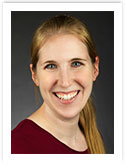 Jessica is a native Oregonian who was raised in the Willamette Valley. She attended Portland Community College, and graduated with a certificate in dental assisting and an associate's degree in Dental Hygiene. After graduation she worked clinically and participated in various community health projects. She has been to Honduras twice with Medical Teams International. Her favorite volunteer activities include working with veteran's groups and helping at the Mission of Mercy. In 2012, she graduated from Oregon Tech with a Bachelor's degree in Dental Hygiene while working full time clinically as a dental hygienist. She earned a Master of Science degree in Dental Hygiene from Idaho State University in 2017. Her area of study included interprofessional collaboration and education. She is currently working on a Doctoral Degree at George Fox University studying educational leadership and curriculum design.
When not working, Jessica loves to spend time with her family, traveling, and exploring the Pacific Northwest. Her favorite travel destinations include the Oregon Coast, the San Juan Islands, and British Columbia.
Chemeketa Building 8 Room 109F
Emily is an Oregon Tech alumna, she graduated with her Bachelor's of Science in Dental Hygiene at the Salem campus in 2017. She has practiced dental hygiene for the past four years in private practice. Even as a student, Emily knew she wanted to pursue a career in teaching. In 2020, she had to opportunity to become a clinical adjunct instructor for the dental hygiene department on the Salem Campus and eventually became a full time faculty member. She is the senior clinic lead among teaching Ethics and Emergency Procedures. When she's not teaching, Emily enjoys spending time with her husband and four kids. Her family loves spending time at the Oregon Coast. Emily also loves crafting, kayaking and golfing. 
Dr. Abigail Rollins grew up in Salem, Oregon. She graduated from at the University of Oregon with a bachelor's degree in English literature in 1981. Returning to her love of science and diagnosis, she studied pre-dental at Western Oregon University. In 1989 she graduated from Oregon Health and Sciences University with her doctorate.
Dr. Rollins enjoyed teaching Chemeketa Community College dental assisting students in her private practice each year. That experience led her to pursue teaching as a second career. After retiring from 27 years of practice, she began as an adjunct clinic instructor in 2017 at Oregon Tech in the Dental Hygiene Program on the Chemeketa campus. In 2020 she became the restorative lead instructor teaching hygiene students the skills needed to practice as Restorative Hygienists.
She is a member of the Academy of General Dentistry and its Oral Medicine Study Club. She is also a member of the American Dental Education Association.
She lives with her husband Rayin Independence and enjoys beekeeping, martial arts, playing the guitar and soap making.