The Shaw Historical Library (SHL) is a special collection and archive located in Southern Oregon in the town of Klamath Falls. The Library specializes in research collections about the history of the "Land of Lakes" which includes Klamath Falls, Klamath County, the Klamath Basin, Northern California's Siskiyou and Modoc Counties and Washoe County in Western Nevada. Learn more about the local history and research collections.
The Shaw Library Board of Governors publishes an annual journal on the topics important to the regions mentioned above. Would you like to purchase an issue? Use the Order Form located on our online store page. 
In case of inclement weather please contact us before coming to campus. 
(541) 885-1686
Hours
The Library will be closed on Saturday, December 9.
From September 27 to December 15, 2023
Wednesday - Saturday: 10 am to 4 pm (closed for lunch from 12 - 1). Closed Sunday - Tuesday.
Contact us for appointment:
541-885-1686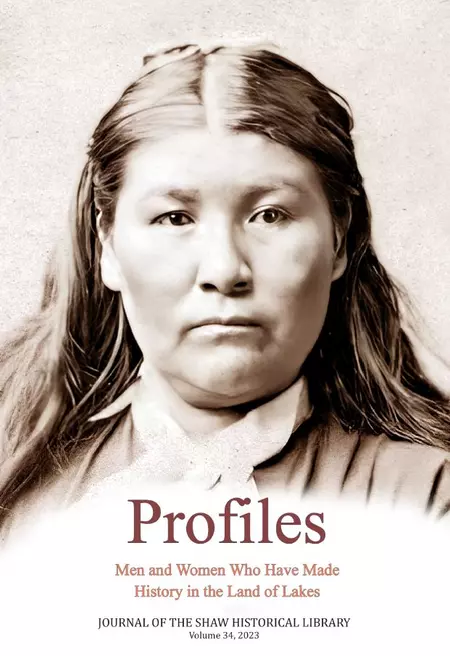 Volume 34 of the Shaw Historical Journal is Now Available!
Volume 34, titled Profiles: Men and Women Who Have Made History in the Land of Lakes, is now available.
About Shaw Historical Library
The Shaw Historical Library's mission is to acquire, preserve and share the history of the Land of Lakes and inspire discovery of the region's heritage. Land of Lakes includes south-central Oregon, northern California and northwestern Nevada. Read more about the history of the Shaw Historical Library.
Regular Hours (during terms)
Wednesday - Saturday: 10 am to 4 pm (closed for lunch from 12 - 1). Closed Sunday - Tuesday.
When the Oregon Tech campus is closed (during summer, winter, and spring breaks), the Shaw Historical Library is closed as well. Inclement weather may cause the Shaw Historical Library to close for the safety of our staff.

For more information go to: About the SHL
The Shaw Historical Library detailed descriptions for collections are found on the Archives West website.