Oregon Institute of Technology began offering online Bachelor of Science degrees in the fall of 2003. Beginning with one program, Oregon Tech's degree offerings have grown to include bachelor degree programs in multiple allied health fields, management, information technology, psychology, and more, along with a certificate and associate degree in sleep technology. Beginning in 2016, Oregon Tech launched the Master of Science in Allied Health and in 2017 launched the Master of Science in Engineering. The MS in Applied Behavior Analysis joined the online campus a few years later.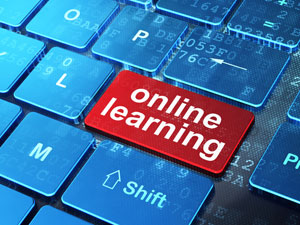 Oregon Tech's online undergraduate programs are in two categories: traditional programs and degree completion programs. Traditional programs are open to anyone who meets university admission requirements. Degree completion programs require applicants to have passed a national board examination, earned a national registry, or met other program admission requirements.
Oregon Tech was the first university to offer a Bachelor of Science degree in Vascular Technology and has several other 'firsts' to speak about. Oregon Tech continues to respond to the need for programs and new and unique fields, to serve the needs of people across the nation in health, management, and engineering.