Fully Online three term course sequence (no campus visits required).

Receive 12 credits upon successful completion of all courses.

Sequence meets requirements of many programs in allied health fields.

There are no prerequisites to start the course sequence, and the sequence includes lecture and laboratory.
Note: It is the student's responsibility to verify transferability to the institution and program of their interest.
In-depth Study of Human Anatomy and Physiology
---
This course sequence consists of three, 4-credit courses (total of 12 term credits), which is usually equivalent to 8 semester credits. Each course is offered every term and should be taken in order. Each course has lecture and lab components. Lectures focus on physiology and rely on lecture videos, exercises and assigned reading. Labs focus on anatomy studied from a 3D interactive anatomy program, images and drawings and lab videos. We use weekly quizzes and tests to reinforce learning and test student's knowledge in both lecture and labs. A Proctor is required for examinations (four in each course), but is not required for quizzes.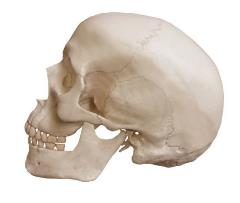 This course includes the basic introductory cytology and histology and covers all of the body systems including integumentary, musculoskeletal, endocrine (BIO 231), nervous, cardiovascular, immune (BIO 232), digestive, respiratory, urinary, and reproductive systems (BIO 233). Acid-base balance, metabolism, human genetics and development are also studied.
​
There are no prerequisites, but some background in biology and chemistry is very helpful.
Human Anatomy and Physiology Textbook
Human Anatomy and Physiology by Elain Marieb and Katja Hoehn.
Please check the 
Oregon Tech Bookstore
 for the correct edition as well as other supplemental materials.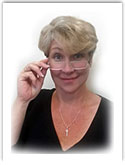 Tanya McVay, Professor
 DOW250
M.D. 1994, Moscow Medical Academy. BS 2000, Oregon Institute of Technology, Vascular Technology.
After medical school, Dr. McVay practiced general surgery in Moscow, Russia.  She then acquired a second degree in Vascular Technology at Oregon Tech. Dr. McVay has been a professor in the Medical Imaging Technology and Natural Sciences departments since 2000.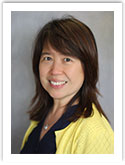 HuiYun Li, Professor
 DOW208
B.S 1988, National Taiwan University, M.S. 1990, Michigan State University, Ph.D. 1994, University of Massachusetts, Amherst.
Dr. Li also completed work at the Salk Institute for Biological Studies. Dr. Li taught for many years in medical schools and her research interest focused on the neurological basis underlying stress regulation in the central nervous system. She has been a professor at Oregon Tech since 2006.
Course Syllabi (Proctor Info)
Accreditation
Northwest Commission on Colleges and Universities
Oregon Institute of Technology is accredited by the Northwest Commission on Colleges and Universities. NWCCU is an institutional accrediting body recognized by the Council for Higher Education and/or the Secretary of the U.S. Department of Education.