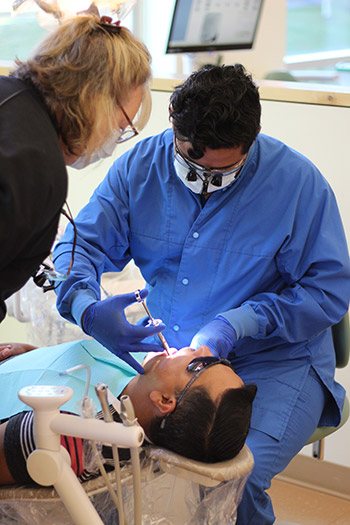 Is your program really 100% online?
Yes! We like to tell students the only time you go to campus is if you want to 'walk' at graduation.
I don't live in Oregon. Do I have to pay out-of-state tuition?
No – all undergrad online tuition is the same no matter where you live. For current tuition, see the Oregon Tech Online Costs.
What term would I start?
Whatever term works best for you. Once accepted into our program, the first course you take is DH 401 Overview of Advanced Dental Hygiene. The course is offered fall, winter, spring, and summer terms.
How many courses do I need to take each term?
Whatever works best for your personal and professional life. In your first course (DH 401) you and your Academic Advisor will develop a course plan. Some students choose one course a term, others might choose two or even several a term.
I was a student a long time ago. Is there an expiration date for courses that Oregon Tech will accept for transfer?
No – we do not have a cut-off date!
What courses will I be required to take?
Depending on the college you attended and how your courses transfer to Oregon Tech, all course plans are a little different. To graduate with your bachelor's degree, you will need a minimum of 45 credits (15 courses) from Oregon Tech. This includes six required dental hygiene courses, six general education courses, and three 'dental hygiene electives'. The elective choices allow students to further study areas of professional interest. For example - teaching, public health, business, psychology and/or management.
Next Steps
Dental Hygiene Degree Completion FAQ