Oregon Tech's online degree program allows students to earn a Bachelor of Science in Operations Management (OM). The program prepares individuals for careers in many fields including production planning, inventory control, industrial engineering, production supervision and quality control.
Graduates typically work in manufacturing, manufacturing engineering, industrial engineering, production control, finance, and quality assurance departments.
About the Operations Management Program
Our program offers continuing education in your profession, advancement or new options in your career, and the bachelor's degree required for entry into master's degree programs. Many of our students go on to advanced degrees in a variety of business and operations management programs.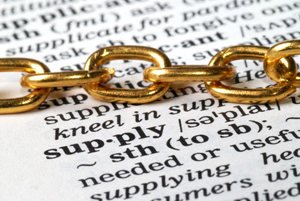 There are several options in the online OM degree. For the recent community college graduate with an Associate degree, Oregon Tech has a degree completion plan built upon the credits you have completed at the community college. Once those credits have been evaluated, an advisor will work closely with you to develop an individualized plan to complete your program requirements. The OM degree has a significant number of elective credits allowing you and your advisor to design a program that meets your personal and professional goals.
Another option is available for those who have earned few or no college or university transfer credits. Students can begin the program regardless of the number of credits they have earned.
Accreditation
Northwest Commission on Colleges and Universities
Oregon Institute of Technology is accredited by the Northwest Commission on Colleges and Universities. NWCCU is an institutional accrediting body recognized by the Council for Higher Education and/or the Secretary of the U.S. Department of Education.

Oregon Institute of Technology has received specialized accreditation for its business programs through the International Accreditation Council for Business Education (IACBE) located at 11374 Strang Line Road in Lenexa, Kansas, USA.  See additional information regarding the accreditation and public disclosures.