Oral History:
Interview#: OH025
Interviewee: William Dettwyler
Interviewer: Barbara Dittman, Anne Hiller Clark
Date: 06/10/2011
Location: Shaw Historical Library
Length: 1:06:38
Subjects: Klamath Falls, Murder Story   
Time Index

Topic

0:00 - 2:40
Interview documentation process.
2:40 - 6:18
Introductions; Family history; Childhood education; Working in Family farm.
6:18 - 11:00
Interest in medical technology; Work history; OTI exhibit; Medical Lab technician at OTI.
11:00 - 14:00
Working for Klamath County Hospital as a Tissue technician while attending OTI; OTI Classes.
14:00 - 17:00
Standardising medical classes at OTI; Teaching Phlebotomy.
17:00 - 23:30
College taught by experience; OTI medical lab work.
23:30 - 25:30
Lab Technology and the changes over the years.
25:30 - 30:30
Extra-curricular activities while going to OTI; Mostly working around Klamath Falls; Involvement at OTI.
30:30 - 35:00
Started a card file system in the Index at OTI; Creating an Annual.
35:00 - 38:00
Moving to Portland and was in listed to the Army; Working in a Kansas Hospital; Obama history.
38:00 - 39:30
Military Prison flue shots.
39:30 - 43:40
Coming back to OTI to do another Annual; Friends, and teachers at OTI.
43:40 - 47:50
Studying Tapeworms; Parasites history; Water treatment; Aloha aloha worm; Microbiology at OTI;
47:50 - 50:15
Involvement with medical procedure and medical coding; Medical tests; State of Oregon Welfare Consultant for medical coding.
50:15 - 55:00
William family, working while raising a family; Being in medical coding in the beginning; Medical Coding problems.
55:00 - 1:00:30
Word of advice to students and his own family; Small personal stories; Medical Field.
1:00:30 - 1:06:38
Wrote a book and his sister is in it; She was an X-Ray technician; Hitch-hiking home; Working in Bend at a Memorial Clinic.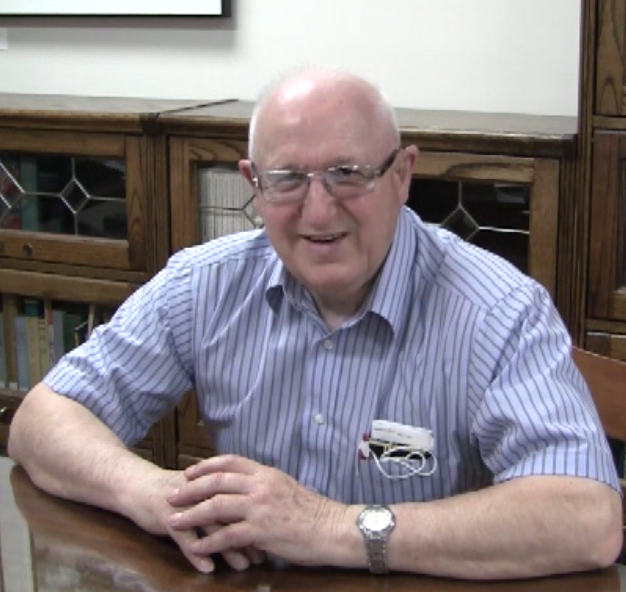 (WAV format)
The interview's video file can be watched in the Shaw Historical Library during open hours
This project is supported in whole or part by the Institute of Museum and Library Services through the Library Services and Technology Act, administered by the Oregon State Library.