The Technology and Management degree provides a broad base of management skills, enabling you to acquire skills and knowledge that are readily applicable to your chosen career field.
About the Technology and Management Program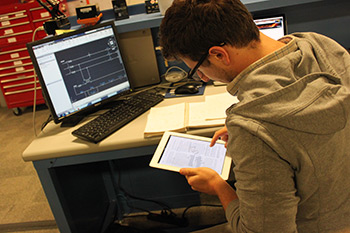 The degree is designed for transfer students who have already earned an AAS or AS degree. It builds on a core of 60 credits of Career and Technical Education (CTE) courses taken as part of the AAS or AS degree and adds business, management, information technology, and general education courses to complete the Bachelor of Applied Science (BAS).
Transferable AAS and AS technical degrees might include but are not limited to:
Diesel Technology 
Automotive Technology
Construction Management
Electronics Technology
Aviation
Computer Technical Support
Engineering Technology
Environmental Technology
Criminal Justice
Who is Eligible?
You must meet the Oregon Tech admission criteria. You must have earned a technical Associate of Applied Science or Associate of Science degree. Special admissions arrangements may also be available.