Flight School
Our Klamath Falls campus offers two housing facilities to allow students to stay on campus as they study, which comes with a host of perks. In addition to convenience, staying on campus has been shown to improve academic success. It allows you to fully immerse yourself in the campus culture, make lasting friendships with people of diverse backgrounds, and partake in countless activities—including annual traditions such as Tech Con, Spring Fling and the local favorite, the Halloween Haunted House.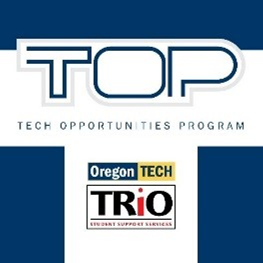 We power the potential of first-generation students, low-income students, and students with disabilities. Our dedicated staff provides services and support in the following areas:
One-on-one and group tutoring
Academic, career, and financial aid planning
Peer mentoring and networking with other students
College success classes, faculty-led sessions, and workshops
Assistance with applying for financial aid, scholarships, and grants
Community building and cultural events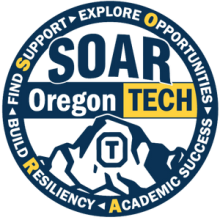 Oregon Tech's SOAR Program provides students with an opportunity for Oregon Tech's new students and their families to attend an experience that aids in the university transition process; that will inform students of the support available to them; opportunities to explore co-curricular and career prospects; as well as be well informed on how students and families can be integrated into life at Oregon Tech. 
Find Support - Sense of Belonging and Resources
Explore Opportunities - Student Involvement and Career Exploration
Achieve Academic Success - Skills & Strategies
Build Resiliency - Continuing to SOAR at Oregon Tech