Engage and Invest
We know financial literacy is key for students' success not only while studying at Oregon Tech, but before and after. Our Financial Aid Office works to ensure prospective and current students alike—and their families—fully understand the costs and benefits that come with investing in an Oregon Tech education. We provide a clear breakdown of our tuition costs, information on applying for FAFSA (federal financial aid), as well as guidance on applying for university scholarships and eligibility for tuition reduction. The university also offers resources such as our Owls' Worth financial literacy program to equip students with the wisdom to better manage their money.
Tuition Costs: 2021-22 Academic Year
Annual Rates for Undergraduate Students at 15 Credit Hours Per Term
 
Resident Tuition
Resident Tuition & Fees
WUE Tuition
WUE Tuition & Fees
Non-Resident Tuition
Non-Resident Tuition & Fees
Klamath Falls
$9,572
$11,622*
$14,357
$16,408*
$30,466
$32,516*
Portland-Metro
$9,572
$9,986*
$14,357
$14,771*
$30,466
$30,880*
*NOTE: The difference in costs are the associated fees for Portland-Metro and Klamath Falls campus
NOTE: Rates listed are for basic rate majors.  For cost of specific differential rate majors please check out our Tuition & Fees page and find the Tuition & Fees by Program link.
Image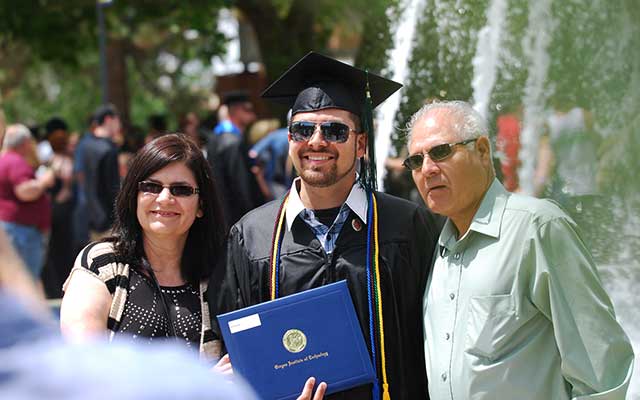 Borrowing Right
Taking on loans for college is a reality for students across the country. That said, our graduates have among the lowest default rates when compared to graduates from other public universities in the state—and they tend to borrow less compared to state and national averages. Make the investment wisely.

College Scorecard
- Information on college affordability from the US Department of Education's College Affordability and Transparency Center.