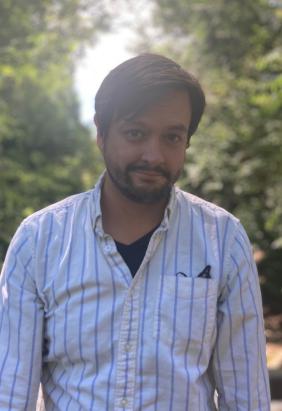 Transfer Outreach Coordinator
Educational Partnerships & Outreach
Education
Bachelor of Arts in Communication Studies, California State University, Chico
Master of Science in Educational Leadership and Policy, Portland State University Biography Born in Burbank, California,
Biography
I moved to beautiful Portland, Oregon in 2010 after graduating from CSU, Chico with a B.A. in Communication Studies. Throughout my educational and career experiences, service, education, and student success have been at the center of my focus. Most recently I completed an M.S. in Educational Leadership and Policy at Portland State University, and I am excited to bring my passion for higher education and student service to Oregon Tech! When I'm not working, I love listening to and making music, cooking delicious meals, cruising out to the Oregon coast, and kitchen dance parties. What's Great About Oregon Tech Oregon Tech's accessible yet exceptional degree programs boast the highest return on investment in Oregon! Oregon Tech's hands-on, personalized educational experience really does set it apart. Why I Enjoy Working in Admissions Working in admissions allows me to pursue my passion of helping students reach their educational goals, while allowing me to interact with a diverse population of student and parents.
Favorite Quote "Drive away and try to keep smiling. Get a little rock and roll on the radio and go toward all the life there is with all the courage you can find and all the belief you can muster. Be true, be brave, stand." -Stephen King, It