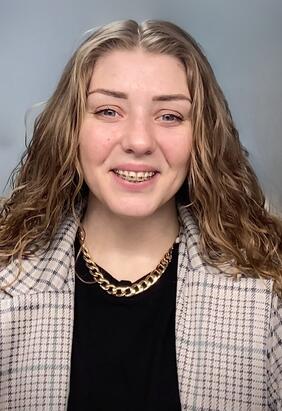 Assistant Director First Year Experience & Student
Specialties
Student Affairs and Higher Education
Student Success
First Year Experience
Student Engangement
Education
Bachelors of Science in Agriculture- Animal Science
Master of Art - Student Affairs and Higher Education
Biography
Starting at Stephen F. Austin State University and being actively involved in various student life offices and clubs demonstrates her dedication to student engagement and campus life. It's noteworthy that she was appointed to the Board of Regents by the governor of Texas to represent the student body, indicating her leadership skills and commitment to advocating for student success.
After completing her master's program, Zoé joined the Oregon Institute of Technology, where she served as the New Student Programs Coordinator. In this role, she oversaw Orientation and New Student programming, helping incoming students adjust to their new environment and ensuring a smooth transition. Her focus on building student confidence and skills for success in post-secondary endeavors showcases her commitment to student development.

In June 2023, Zoé will be promoted to Assistant Director of First Year Experience and Student Engagement at Oregon Tech. This new position will allow her to continue supporting new and incoming students as they navigate their first year at the institution. She will be responsible for launching new initiatives and programs to enhance the existing foundation of new student programming, further contributing to student success and engagement.

Overall, Zoé Smiley's journey in higher education exemplifies her passion for student development and her dedication to creating a supportive and empowering environment for students to thrive.