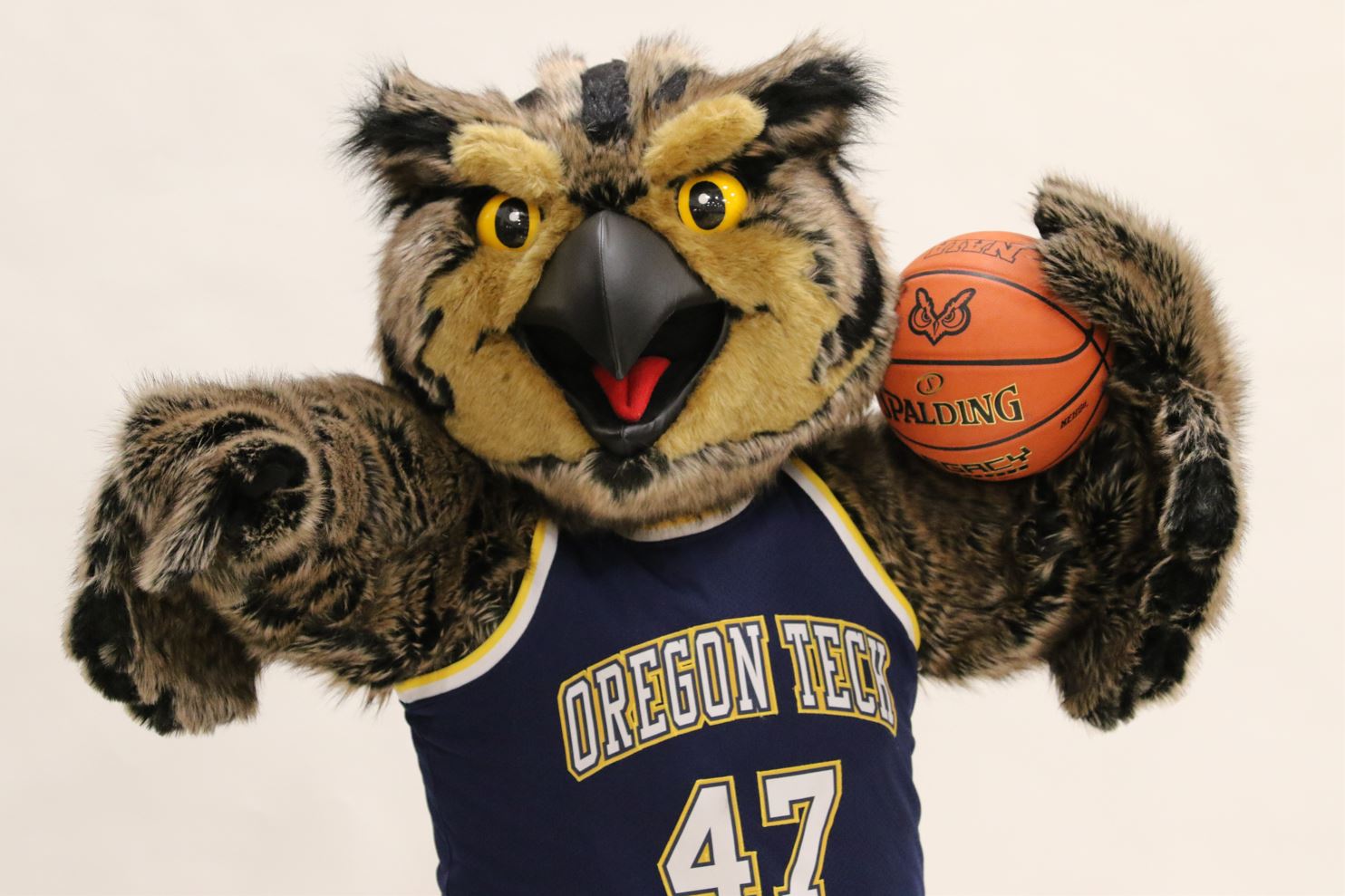 Oregon Institute of Technology (Oregon Tech) is proud to announce the exciting revolution of beloved mascot, Hootie, which has brought 40 years of spirited performances to Oregon Tech since Hootie first took the stage in 1983*.
Over the years, Hootie has become an iconic symbol of Oregon Tech's pride, spirit, and determination, beloved by fans everywhere. In honor of this milestone, Oregon Tech is excited to unveil a modernized version of Hootie that pays homage to its original roots as a magnificent great horned owl.
Hootie's new look incorporates design elements that capture the essence of this majestic bird, embracing both tradition and innovation. This transformation has been a labor of love, meticulously crafted to enhance the mascot's visual appeal while preserving the cherished memories of the past.
The updated Hootie mascot features:
Sleek Aesthetic: Hootie's new design showcases sleek lines and vibrant colors that emphasize the regal presence of the great horned owl.
Enhanced Feathers: Hootie's plumage has been meticulously detailed to highlight the intricate patterns and textures of a real great horned owl.
Dynamic Movements: With improved articulation and mobility, Hootie's performances will be even more captivating, engaging, and entertaining.
Nostalgic Touches: While embracing modernity, Hootie's updated design retains subtle nods to the original mascot's charm, ensuring a seamless blend of the old and new.
When asked for comment on this new look, Hootie said, "I'm still the same bird hoo you know and love. I'm still going to be as silly as ever. And y'know, some people may think it was the pressures [of social media] with these new beak filters, but I truly wanted to step up my game, be hustlin' to help my fellow Owls soar."
This transformation reflects Oregon Tech's commitment to fostering school spirit and unity, bringing the community together to celebrate a rich history and bright future.
Oregon Tech extends heartfelt thanks to the dedicated team who worked to make this modernization possible. Oregon Tech looks forward to many more decades of Hootie's spirited performances, celebrating the traditions that make Oregon Tech exceptional.
*The first owl impersonation appeared in 1971 as a themed rally head, Otis the Owl.
###