On Sept. 19, the Oregon Tech community reunited for its annual Convocation ceremony. This event not only celebrated the arrival of Fall Term but also welcomed new faculty and staff members, who met to prepare for a new academic year beginning Sept. 27. 
As a tradition marking the start of each academic season, Convocation is an opportunity for faculty and staff to learn emerging trends and improve upon existing procedures.
The ceremony also highlights the dedication and contributions of Oregon Tech faculty and staff. In recognition of their commitment to both the University and its students, several employees received special recognition during the ceremony.
Awards presented this year include:
Oregon Tech Rising Faculty Scholar Award: Dr. Amber Lancaster, Associate Professor in Communication

Oregon Tech Foundation Faculty Achievement Awards: Rachelle Barrett, Instructor in Medical Laboratory Science, and Jared Emard, Professor in Management

Oregon Tech Foundation Excellence in Teaching Awards: Kristy Weidman, Associate Professor in Management, and Dr. David Johnston, Instructor in Physics

Classified Staff Award: Jason Tucker, Medical Equipment Technologist in the College of Health, Arts, and Sciences, and Ashley Van Essen, Public Information Representative

President's Staff Award: Cindy Stripling, Admissions Office Coordinator

Student Affairs Most Valuable Partner Award: Anna Clark, Assistant Director in the Budget Office, and Kelly Sullivan, Academic Advising and Retention Coordinator in Retention Services
Award recipients were selected based on nomination letters detailing their commitment to the university and their impact on students and colleagues, embodying the spirit of Oregon Tech.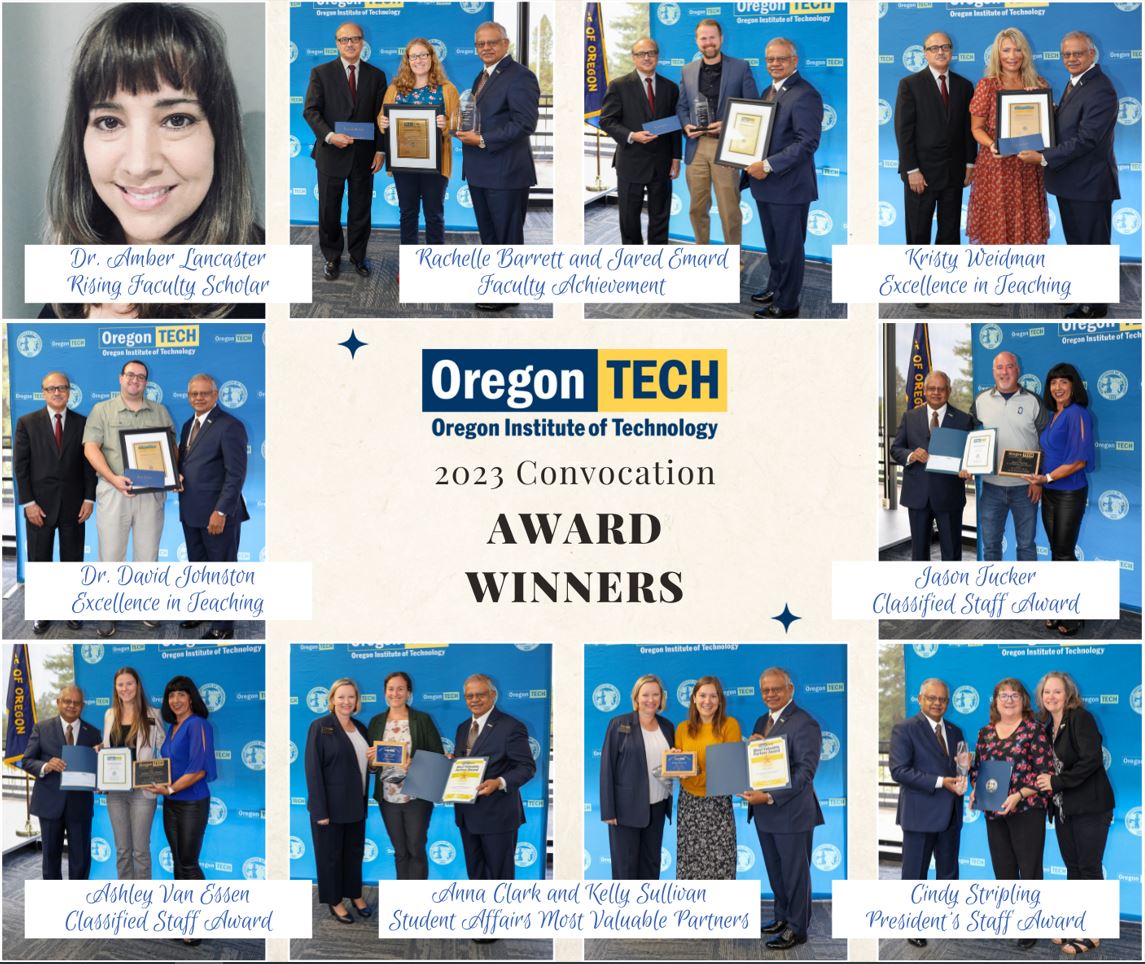 ###