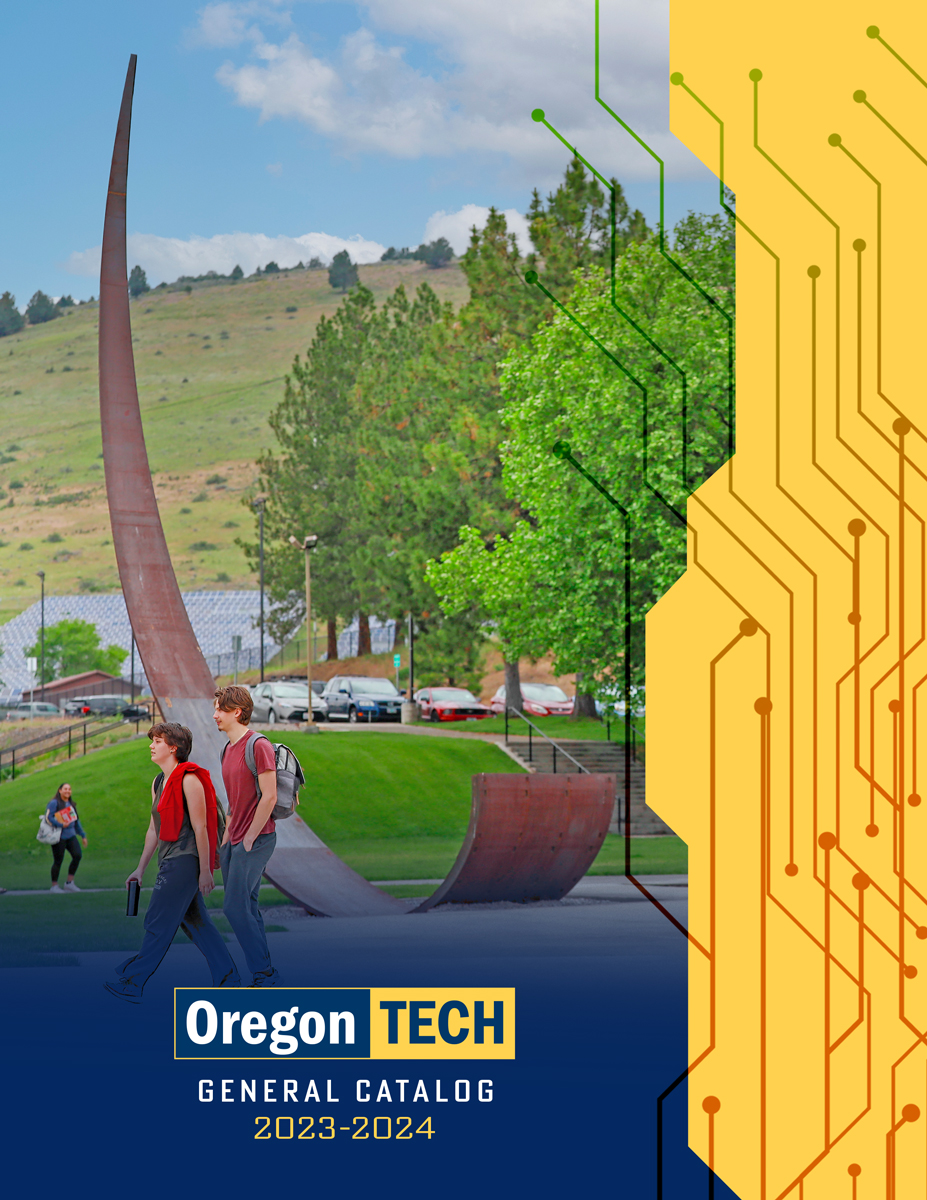 2023-2024 General Catalog
The General Catalog provides details for all academic programs, course descriptions, recommended paths, current academic policies, procedures, and more information. The site is valuable to current students as well as those considering attending Oregon Tech in the future.
If you need a PDF copy of the current catalog, please email registrar@oit.edu. 
Withdrawing from Oregon Tech
To withdraw from the term, you must complete the Withdrawal Survey. 
Step 1: Go to the Withdrawal Survey. 
Step 2: Answer the questions in the survey as this is part of the withdrawal process. Your responses can help us understand how to best support you should you decide to return to Oregon Tech for a future term. 
Step 3: Click Submit to complete your request to withdraw from the term. If you are receiving financial aid, please contact the Financial Aid Office to report your withdrawal.
FUTURE TERMS
If you are enrolled in courses for a future term and do not cancel that registration, you will remain enrolled. If you do not cancel your future term enrollment, you will be responsible for tuition, fees, and grades for the future term.
Annual Curriculum Changes
Catalog Archive
Click the "Bookmarks" tab in the upper left corner of the PDF for assistance with navigating through a document. If you cannot see the tab, in Adobe Acrobat go to "View," then "Show/Hide", then to "Navigation Panes" and click on "Bookmarks" to make them available for your use.