Evergreen Conference
By 1970, the Owls joined the Evergreen Conference, alongside Eastern, Southern Western, Central Washington, Eastern Washington and Western Washington – with the school offering baseball, football, basketball, wrestling and track. Legendary basketball coach Danny Miles took over the team in 1971, embarking on a 45-year journey that netted over 1,000 wins. His team won their first league and district title in 1973-74, advancing to the NAIA Tournament, while the football team claimed the title in 1974. 
History between 1970s-1990s
---
Women's athletics were introduced at OIT in 1975 – with Mary Bradford coaching the volleyball, basketball and softball programs. 
In the 1980s, the baseball program claimed the final Evergreen Conference title in 1982 – advancing to the NAIA District title game; the men's basketball team claimed the 1986-87 District title and advanced to the National Tournament; while the 1988 football team won the Mount Hood League title and advanced to the NAIA national semifinals. 
A dark period of athletics occurred in the early 1990s with the passing of Oregon Measure 5, forcing the College to eliminate all athletic teams except the men's basketball and softball programs – which coincided with the teams joining the Cascade Collegiate Conference. 
Over the ensuring years, fundraising and the need to boost enrollment allowed the department to slowly add sports – bringing track/cross country, golf and soccer for men and women, women's volleyball and basketball, along with baseball back into the fold.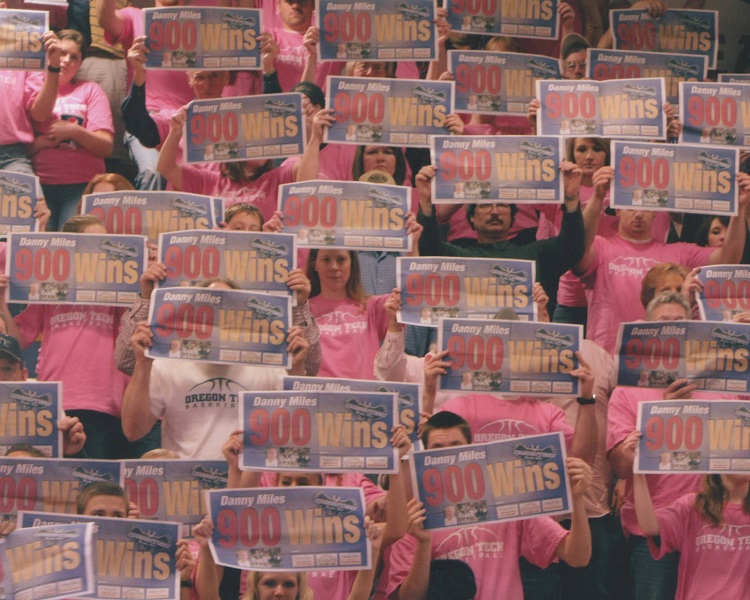 Athletic Program Powerhouse
The last 25 years have seen the OIT athletic program develop into a powerhouse – as the men's basketball program claimed the 2004, 2008 and 2012 NAIA national titles and reached the national title game in 1998 and 2019; the softball program winning the NAIA title in 2011 and have made three-straight appearances at the NAIA World Series; while the women's cross-country team won the 2018 NAIA national crown.   The department has won the past two Cascade Conference All-Sports Trophies, along with maintaining the top-grade point average among athletes in the conference.