Peer Consulting is a completely free academic support service available to ALL students of Oregon Tech.
Schedule your virtual or in-person appointment today!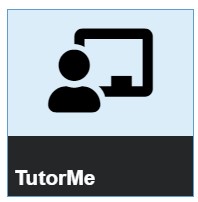 With TutorMe, You can connect with a live tutor in under 30 seconds for over 300 subjects, 24 hours a day 7 days a week – FOR FREE! Their network of over 10,000 tutors are ready to help with any question, no matter how big or small.
Additionally, TutorMe's Writing Lab allows you to upload any paper and receive feedback within 12 hours. TutorMe is now available through TechWeb.
Search "TutorMe" in TECHweb and click this icon. 
One online scheduler. Multiple possibilities.
Peer Consulting Services (PCS) Online is a web-based scheduling platform for ALL Oregon Tech students.  
With PCS Online, you can:
View multiple tutoring schedules for both the Klamath Falls and Portland-Metro Campuses. 
Bring a friend or two and your turn your appointment into a study group!
Request weekly appointments for a dedicated study time you can build into your schedule.
Share files and documents before your appointment with a Consultant.
Contact
Peer Consulting-Supplemental Instruction Coordinator
Klamath Falls Campus: LRC 2nd Floor

Who can use Peer Consulting?
Peer Consulting Services is a FREE academic support service available to all students of Oregon Tech. Our one-stop online scheduling system can be accessed by students at all Oregon Tech campuses. Make your appointment today! View our Tutoring Schedules.