Get Advice From Peer Tutors
Peer Tutoring is a FREE academic support service available to all Oregon Tech students.  We offer in-person tutoring sessions to support your courses and supplement your learning experience at all campuses.  Turn your appointment into a study group, request weekly appointments for a dedicated study time and share files and documents with a peer tutor before your appointment. 
In addition, we offer TutorMe where you can connect with a live tutor 24/7.  TutorMe also allows students to upload any paper and receive feedback within 12 hours.  Available through TechWeb.
Klamath Falls Peer Tutoring
Learning Resource Center
lower mezzanine
Please ask for assistance/directions at the entrance desk.
Drop-ins welcome  &  Appointments available
Monday - Friday
Contact
Assistant Director, Advising and Retention
Peer Tutoring Services
One-on-One Counseling
Most meetings with Peer Tutors are one-on-one, unless you are working on homework or a project with someone else.
Drop In Tutoring
There are often available Peer Tutors in the Peer Tutoring Center during business hours. If no one is immediately available, you may have to wait or make an appointment for another time.
Group Tutoring and Study Sessions
May be arranged for specific meeting times throughout the term, or just before a midterm or final exam.
Online and Distance Education
We have a few Peer Tutors who can provide online tutoring in some subjects, and are available through Peer Tutoring Services (WC) Online. Distance consulting needs may be arranged on a case by case basis.
Online Service for all Subjects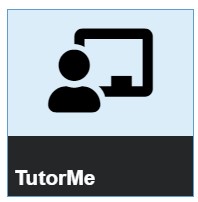 All enrolled students can access the 24 hour service, TutorMe. You can connect with a live tutor in under 30 seconds for over 300 subjects, 24 hours a day 7 days a week – FOR FREE! Their network of over 10,000 tutors are ready to help with any question, no matter how big or small. TutorMe's Writing Lab allows you to upload any paper and receive feedback within 12 hours. TutorMe is now available through TechWeb.
Online Writing/ Editing Service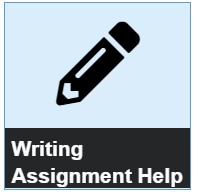 The Oregon Institute of Technology partners with Heartful Editor to provide academic editing support and writing coaching to students. 
Heartful Editor's team of caring, supportive, and encouraging academic coaches and editors helps students of all skill and experience levels thrive as academic writers and effect positive change in the community through their scholarship.
Our academic coaches and editors:
Read and review all documents for spelling, grammar, punctuation, consistency in formatting, and alignment with APA (7th Edition) and campus guidelines.
Suggest alternative words or phrases, provide guidance on sentence and paragraph structure, and advise on how to better organize ideas and strengthen flow.
Provide students with an overview of areas that need attention and improvement, as well as recommended revisions.
Track all edits and changes for the student to review and accept.
Meet with students via Zoom to discuss feedback face to face, upon request.
Mission:
The mission of the Peer Tutoring Center is to champion academic success by providing services and resources that foster the development of personalized learning.
Vision:
To support Oregon Tech students on an individual and group basis in face-to-face and online settings by working with institution and departmental faculty and staff to develop programs and materials that will strengthen skill building, enhance understanding, and achieve learning outcomes.