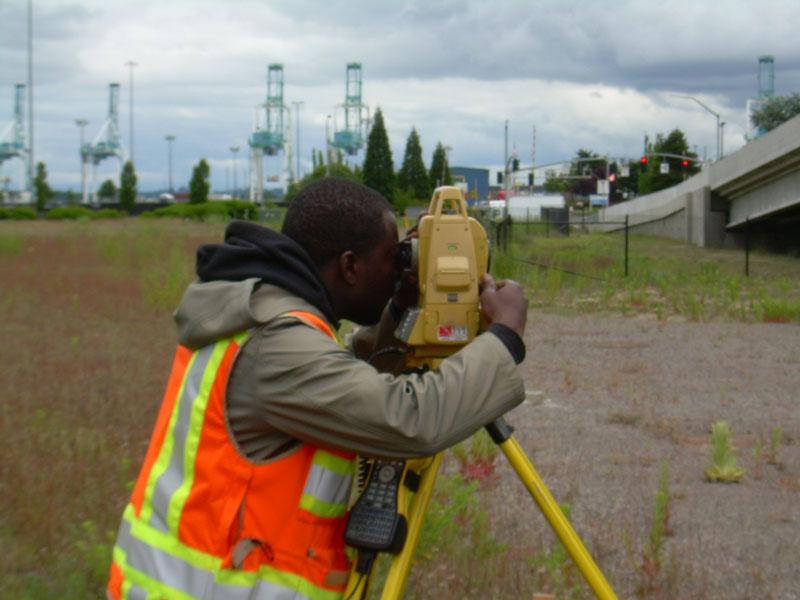 What You'll Learn
Oregon Tech will give you the skills to be a land surveyor and/or geospatial professional by learning through using high performance geographical equipment and systems to analyze the great outdoors of Klamath Falls. At Oregon Tech, the study of Geomatics combines theory, problem-solving and field work to train students for an exciting career.
The location of the Klamath Falls campus provides great conditions to survey and analyze the Earth around us because of the approximate 300 days of sunshine year-round and includes unique arrangements of physical features and slope differences.
The Geomatics program has two options for students to specialize in: Surveying or Geographical Information Systems.
Students who choose the Surveying Option will:
Use computer systems and equipment to find and define property lines in the

city of sunshine

Plan out subdivisions to make

creative and effective designs

Map

boundary limits and learn how to write deed descriptions relative to property boundaries and more.
The land surveying option prepares students to pass the Fundamentals of Surveying (FS) examination and pursue licensure as a registered Professional Land Surveyor (PLS).
Students who choose the GIS Option will:
Students who choose the GIS Option will:
Map and geodatabase

topology

Learn how to

program functions

and procedures into geographic information systems
Study the Earth's shape and how to project

2D and 3D maps

onto its surface and more.
The GIS option will prepare students to become certified geographic information systems professionals.
All students learn the professional responsibility of protecting the health, safety and welfare of the public, and become aware of global and cultural issues related to their discipline.
Student Computer Recommendation
Applicants for both the Surveying and GIS options should review the computer requirements listed further on this page to ensure their systems are compatible. Students will often need to use their laptops to access the software needed to complete course assignments and labs.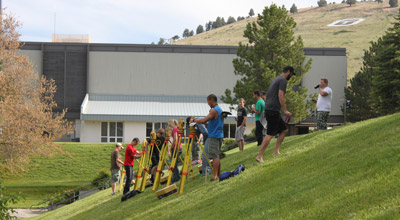 Image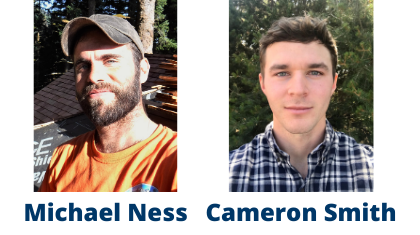 Two Oregon Tech Geomatics Graduates Win National Surveying Competition
Oregon Institute of Technology (Oregon Tech) Geomatics graduates, Michael Ness and Cameron Smith, have been selected by the National Society of Professional Surveyors (NSPS) as winners of the 2020 NSPS Student Project of the Year.
Mapping a Healthy Future for Klamath Falls
Geomatics faculty, worked in conjunction with Sky Lakes Wellness Center to develop a model to identify health concerns within Klamath Falls using a web mapping system to communicate spatial variation in disease incidence.
The departmental faculty advise students. View the list of academic advisors.
If a student is unsure who their assigned academic advisor is, please contact the department chairperson or the Academic Advising office below.
Jobs and Careers in Geomatics
Today, geomatics professionals use an integrated approach to measuring, analyzing and managing spatial data, employing high-tech equipment like Geographic Information Systems, Global Positioning Systems (GPS), digital photogrammetry, digital total stations, satellite and terrestrial remote sensing to create a detailed but understandable picture of the Earth's natural and constructed features.
Oregon Tech's curriculum prepares students for employment and licensure. Oregon Tech Geomatics students can apply for the Civil Engineering Cooperative Program (CECOP) for two 6-month internships during their junior year.
A sampling of where our graduates work:
Oregon Department of Transportation
Bureau of Land Management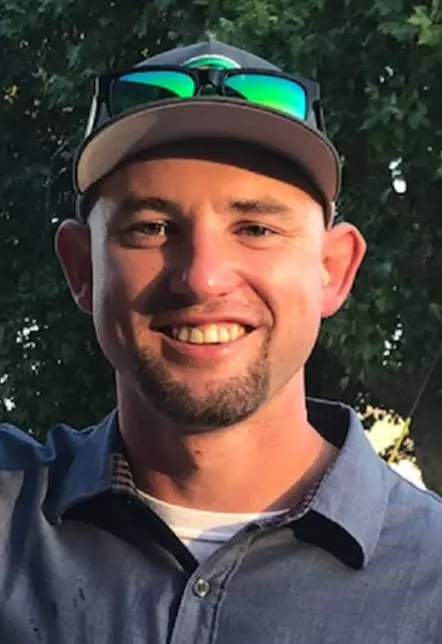 Alumni, Class of 2020
"I love the Geomatics program at Oregon Tech because of the small class sizes and the one-on-one time I can get with my professors."
Courses
Students have one-of-a-kind opportunities for projects in their courses. Geomatics students have been asked to find and define property lines in town, survey new territory like rivers and canals and create needed maps for purposes like emergencies and events.
Geomatics majors typically take courses in:
Field Surveying
Computer Programming
Geographic Information Systems
Global Positioning Systems
Satellite and terrestrial remote sensing
The program also offers coursework in the more traditional areas of surveying, including boundary law, construction surveying, and computer-aided drafting.
Accelerated Graduation Plans