The promise of sustainable power depends on our ability to harness renewable resources like wind, sunlight, biofuels, geothermal heat, and rivers.
Be part of the emerging, in-demand field of Renewable Energy Engineering
As the first university in North America to design and offer a Bachelor's Degree in Renewable Energy Engineering (BSREE), Oregon Tech has led the field since 2005 in producing graduates who develop, promote, and implement sustainable energy technologies across the country and the world. Oregon Tech's unique Renewable Energy degree prepares graduates for major roles in the clean energy sector, and the renewable energy industry in particular.
The Bachelor of Science in Renewable Energy Engineering program is offered at both Klamath Falls and Portland-Metro locations. The Master of Science in Renewable Energy Engineering, first offered in 2012, is also offered at both the Klamath Falls and Portland-Metro locations.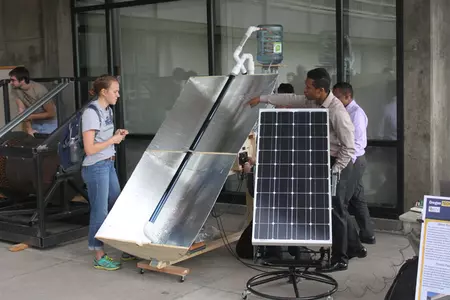 The concurrent Bachelor of Science degree in Renewable Energy Engineering and Electrical Engineering is available at both locations. The concurrent Bachelor of Science in Renewable Energy Engineering and Environmental Science is offered in Klamath Falls. Dual majors are available for students at the Portland-Metro campus (in Wilsonville).
Graduates of Oregon Tech's Renewable Energy Engineering program are ideal candidates for engineering jobs in most any organization where a major emphasis is in power generation, power and energy systems design or applications, and energy conversion technologies. More broadly, organizations that work in these energy and renewable technologies need our graduates: energy efficiency and "green" buildings, solar thermal systems, photovoltaics, hydropower, wave and tidal energy, biomass and biofuels resources, wind energy, energy storage, geothermal systems, and alternative transportation systems.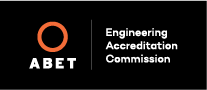 The Bachelor of Science (B.S.) degree in Renewable Energy Engineering is accredited by the Engineering Accreditation Commission of ABET. http://www.abet.org. 
Jobs and Careers in Renewable Technology
The Renewable Energy degree curriculum prepares graduates for engineering careers in the energy sector in general, and the renewable energy industry in particular. Graduates of the program will be prepared for immediate employment as energy engineers, design engineers, field engineers, plant engineers, utility engineers, energy auditors, renewable energy system integrators for homes and businesses, local and state government renewable-energy planners, and other positions in the energy field; or for graduate study in REE or other related fields.
Career Paths
Power Engineer 
Renewable Energy Policy and Planning Manager
Solar Design Analyst
Energy Consultant
Solar Energy Engineer
Wind Energy Engineer
Our graduates work for:
David Evans and Associates
Bonneville Power Administration
Portland General Electric
Student, Class of 2018
"I want to bring renewable energy to the consumer and to the commercial user."
Renewable Technology Courses
The BSREE degree program begins with a solid foundation of physics, chemistry and mathematics, which pave the way for coursework in electrical and mechanical engineering. Upper-division courses in renewable-energy specific courses include photovoltaics, energy management and auditing, wind power, biofuels, renewable-energy transportation systems, green building and fuel cells.
Solar Thermal Energy Systems
Solar thermal energy systems for residential, commercial, and industrial applications. Solar radiation; topics in heat transfer; flat plate and concentrating collectors; non-imaging optics; applications including water heating, building heating, cooling, industrial process heat, distillation, and solar thermal power systems.
Photovoltaic Systems
Studies solar resource, sun charts, site assessments, grid connected and stand-alone systems, module and array performance, battery modules, charge controllers, inverters, and more.
Hydroelectric Power
Hydro-resource power production. Hydro-power in history. Physics of hydrology. Power, head, flow-rate. Turbine hydrodynamics. System components: generators, governors, penstocks, spillways, valves, gates, trash racks. Large-scale and micro-hydroelectrical systems. Pumped storage. Economic, environmental considerations.
Electromechanical Energy Conversion
Motoring and generating principles for direct current, synchronous, induction machines, and analysis and design of motor and generator power and control circuits.