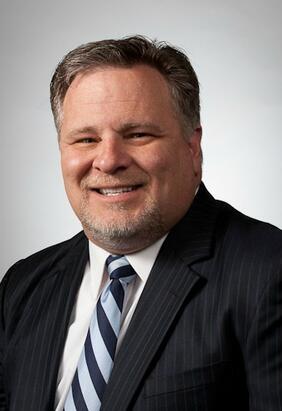 Vice President - University Advancement
Specialties
Psychology
Business Ethics
Organizational Leadership
Education
BS in Social Science, Shorter University, Rome, GA 
MA in Philanthropy and Development, St. Mary's University, Winona, MN 
Psy.D., University of the Rockies (Now University of Arizona) Colorado Springs, CO
Biography
Dr. Ken Fincher is the Vice President of University Advancement and the Interim Board Secretary for Oregon Tech and serves as the Executive Director of the Oregon Tech Foundation.
Dr. Fincher was born and raised in LaGrange, Georgia, and attended LaGrange Academy. There, Ken was an all-state athlete who also earned all-state honors in acting and public speaking.
Professionally, Ken has served in senior leadership roles within the Boy Scouts of America, The American Red Cross, The USO, Shorter University, the Sears Methodist Foundation, Washington State University, and Middle Georgia State University.
In his current role, Ken is responsible for obtaining philanthropic support for student scholarships, capital needs, faculty support, and research. He also provides professional leadership to the 30-member Oregon Tech Foundation Board of Directors. Additionally, Ken supervises the staff in the alumni, development, marketing, and communications. He also serves as the Interim Board Secretary for the Oregon Tech Board of Trustees.
Ken's areas of research are Emotional Intelligence, Humor as an Effective Fundraising Methodology, and Ethical Organizational Leadership. He is a member of Phi Kappa Phi Honor Society, CASE, NACRO, and WACE. Ken is married to Gretchen and they have 4 children: Savannah, Ben, Tim, and Shea.