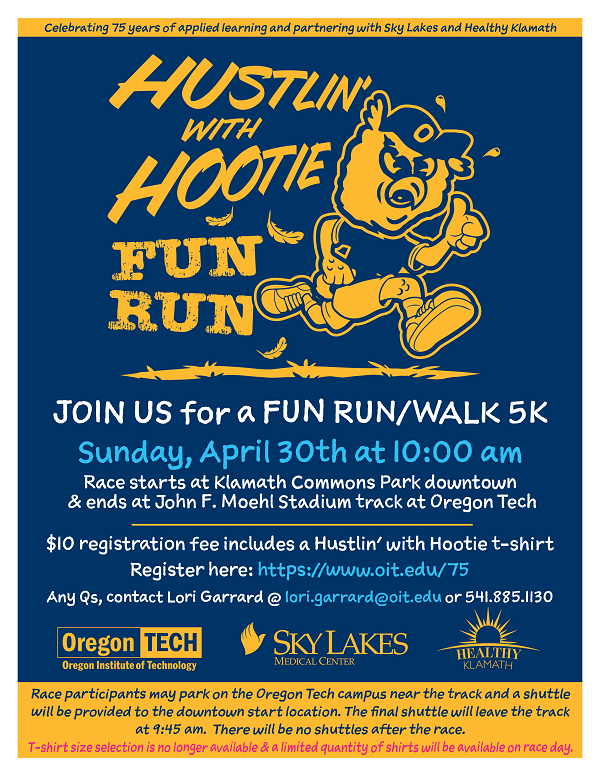 Join us for a Fun Run/Walk 5K
Sunday, April 30th @ 10:00 am. 
We will start in downtown Klamath Falls and end at the track (John F. Moehl Stadium)
on our Oregon Tech Klamath Falls Campus.
 
If you have any questions, contact Lori Garrard @ lori.garrard@oit.edu or 541.885.1130.
Race participants may park on the Oregon Tech campus near the track and a shuttle will be provided to the downtown start location. The final shuttle will leave the track at 9:45 am. There will be no shuttles after the race. 
T-shirt size selection is no longer available & a limited quantity of shirts will be available on race day. 
---
Sponsors