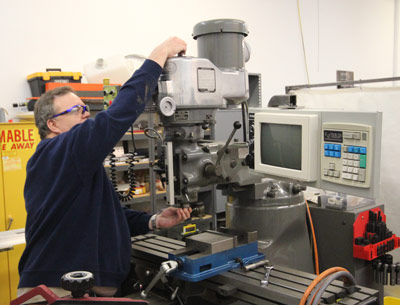 Graduates of Manufacturing Engineering Technology degree program are prepared to excel and advance in a wide variety of manufacturing positions at Boeing.
These include production engineer, process engineer, process development engineer, tooling design engineer, quality control engineer, and other vital manufacturing areas.
About the Program
In today's concurrent engineering environment, manufacturing engineers are called upon to perform a wide range of tasks, from designing and purchasing manufacturing equipment to improving and troubleshooting the manufacturing process. Manufacturing engineers are involved in the design and continuous improvement of product design, manufacturing equipment, and production tooling. The manufacturing engineering curriculum provides education in a variety of areas including:
Manufacturing processes
Robotics and automation
Industrial controls
Manufacturing tool design
Computer-aided design and manufacturing
Engineering materials
Manufacturing planning
Quality control
The length of time required to complete program requirements depends upon the number of classes transferred into program requirements, the number of classes taken per term, and the number of terms the student completes in a year. The student's work schedule, overtime schedule, family life, and outside commitments are a consideration in determining how long it will take you to complete the program.
Any Boeing employee can elect to take any classes offered through the program as non-admitted students without entering a specific program (if a course has pre-requisites, an official transcript must be provided to show completion of the coursework).
Accreditation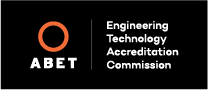 The Bachelor of Science in Manufacturing Engineering Technology program is accredited by the Engineering Technology Accreditation Commission of ABET, www.abet.org.