Get on track for the most demanding and rewarding medical careers anywhere. Our graduates get accepted into professional graduate programs such as medical school, dentistry, pharmacy, and more.
What You'll Learn
This degree program provides an intensive course of study in the basic sciences, social sciences, communication, and mathematics to prepare students for entry into professional programs. Our science classes include hands-on labs with professors, a strong emphasis on medical application, and critical thinking about case studies and relevant biomedical research.
The program meets or exceeds prerequisite requirements for graduate schools of:
Medicine (Pre-Med)
Dentistry (Pre-Dental)
Optometry
Occupational Therapy
Podiatry
Physician Assistant
Courses in health management, medicine microbiology, biochemistry, and molecular and cell biology also provide preparation for careers in biotechnology or graduate work in public health, medical administration or science PhD programs.
There are several faculty advisors in our program and we encourage students to work closely with the advisor they connect best with. The Biology–Health Sciences program also urges students to begin volunteering in medical settings, possibly during high school and especially during college. Our Health Sciences student club helps students get connected with volunteering and shadowing opportunities, often at the hospital located just across the street from Oregon Tech, or at nearby medical offices.
Careers
With 100% of Oregon Tech Biology-Health Sciences graduates either employed or seeking an advanced degree within six months of graduation, our graduates who apply to graduate programs are often accepted. Our alumni in graduate school often report that they are better prepared than their peers from other universities, and they often become leaders within their graduate programs and are highly successful in their professional careers.
Average annual salary** for medical professions our graduates work in after receiving advanced degrees:
**U.S. Bureau of Labor Statistics, Oregon, May 2016
Some paths other than grad school include:
Clinical or research lab tech
Phlebotomist
Clinical Lab Science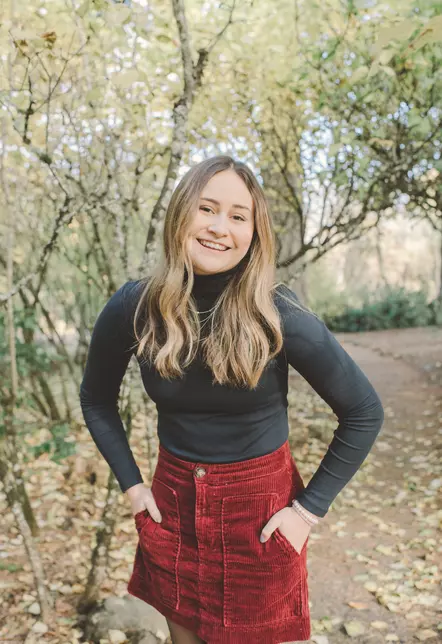 Student, Class of 2024
"I feel as though I have learned a great deal about what it means to be a student from both Dr. Gandhi and Dr. Clark, two professors who teach in the Natural Sciences department. Whenever I had doubts about the likelihood of my succeeding in their classes, they have shown me nothing but encouragement."
Core curriculum includes:
Full-year freshman/sophomore classes with

labs in General Chemistry, Principles of Biology and General Physics

that are foundations for everything else, and required for most graduate programs.
Math including calculus and statistics to increase your quantitative skills.
Classes in communication and humanities to complement your scientific education.
Classes in social sciences including medical sociology and psychology that are increasingly needed to understand healthcare needs today.
Full-year, upper-division classes in Advanced Anatomy & Physiology, including

hands-on cadaver dissection

, and in Pathophysiology to learn how the human body can fall out of normal.

Medical Microbiology where you will learn about microorganisms,

explore how pervasive they are in our environment, and test different infection-control measures.
Full-year, upper-division classes in Organic Chemistry and in Biochemistry that focus on medical applications and include

inquiry-driven labs

where students design some of their own experiments.
Our students also choose among classes in medical terminology, nutrition, medical genetics, neuroscience, developmental biology, cell biology, clinical pharmacology, nanoscience, parasitology, kinesiology, immunology, epidemiology and others. While the curriculum is very challenging, admission into medical schools is highly competitive and requires excellent academic achievement. These courses feed student interests as well as helping them become strong applicants for the graduate school programs of their choosing.