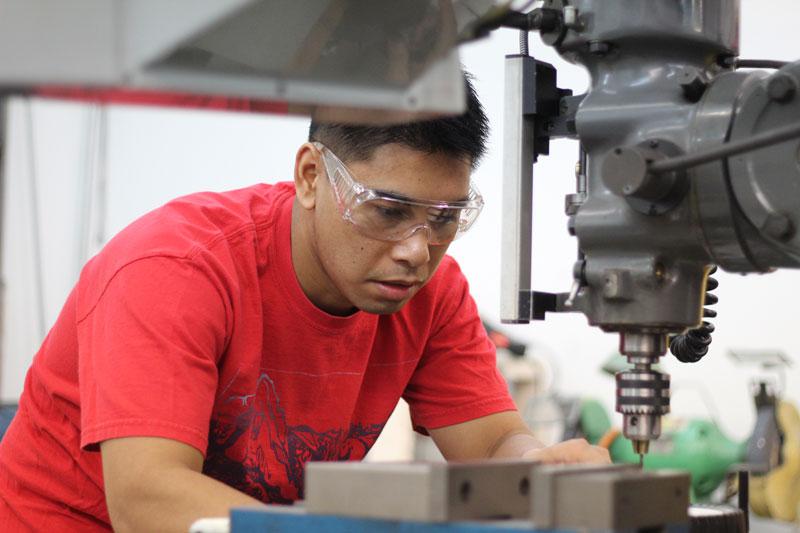 Mechanical engineering technologists bridge engineering and concepts/processes that better products, improve quality of life, and save companies time and money.
Are you ready to be at the forefront of industry and innovation?
What You'll Learn
Oregon Tech's Bachelor of Science in Mechanical Engineering Technology (BSMET) is an applied engineering technology program. As a mechanical engineering technology student at Oregon Tech, you will have an educational experience that emphasizes hands-on learning. With a significant amount of our classes taught in labs using state-of-the-art equipment, upon graduation you will be ready to contribute to innovation and efficiency in a variety of industrial, commercial, and consulting organizations.
At Oregon Tech, we prepare students for a rewarding and exciting career path by providing them with practical knowledge and a well-rounded, career-relevant education. The Mechanical Engineering Technology degree curriculum is designed around a foundational core of applied coursework including:
Computer drafting and modeling
Solid and fluid mechanics
Applied thermodynamics
Careers
Mechanical engineering technologists are needed throughout the design process of mechanical products to create blueprints, processes for assembly, to streamline production, provide quality assurance, and to inspect and test completed products. Without the work of mechanical engineering technologists, the products designed by engineers could not be produced with the efficiency and accuracy technologists provide.
As a mechanical engineering technologist, you can be hired in a variety of industries and can specialize in a variety of areas, including energy systems, applied mechanics, automotive design, manufacturing, materials, plant engineering and maintenance, pressure vessels and piping, heating, refrigeration, and air-conditioning systems.
Our graduates work for:
Specialized Bicycle Components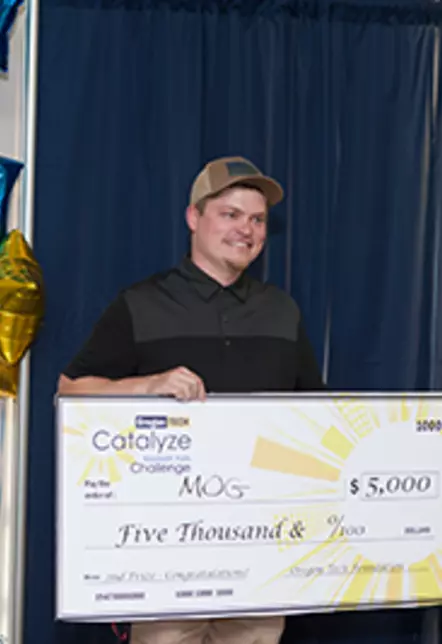 Alumni, Class of 2018
"I love the one on one interaction with my instructors here at Oregon Tech. "
Featured Courses
Mechanical Engineering Technology students benefit from small, engaged classes. The Bachelor of Science in Mechanical Engineering requires 191 credit hours as prescribed in the curriculum map. Students have the opportunity to explore specific career objectives and interests by selecting from mechanical engineering technology electives not specifically required for graduation.
Typical coursework includes study in the following areas:
Fundamentals of Mechanical Engineering
Acquire core knowledge in physics, chemistry, mathematics, machining/welding, geometric dimensioning and tolerancing, and material science.
Thermofluids Systems
Learn about heat transfer, gas laws, aerodynamics, and fluid mechanics.
Solid Mechanics
Study the motion and deformation of solid materials under the action of forces.
CAD/CAM/CAE
Gain skills and expertise in drafting, computer aided design, solid modeling, parametric modeling, and finite element analysis.