A Program Focused on a Rural Healthcare Workforce - Coming Summer 2023
Throughout Oregon and the Pacific Northwest, there is a high demand for qualified physical therapists.
Shortages in the physical therapy (PT) field are even more acute in the state's many rural areas. In a time when proactive care is the mantra and approach of the U.S. healthcare system, and demand from patients continues to grow, PT is becoming an even larger field within Oregon and the nation.
About the Doctor of Physical Therapy Program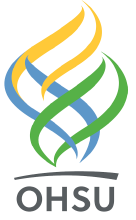 The Doctor of Physical Therapy (DPT) is a joint Oregon Tech and Oregon Health & Science University (OHSU) program that will provide a comprehensive entry-level and post-baccalaureate DPT education, with the unique focus of preparing high quality graduates with the skills to become practitioners of choice and leaders in rural physical therapy practice. The DPT program will ensure graduates develop competence in the diagnosis and treatment of patients with health or medical conditions that may affect movement and mobility.
Graduates will complete all eligibility requirements to sit for the state licensure exam and will be prepared for employment as autonomous practitioners in a variety of clinical settings. As led by the American Physical Therapy Association (APTA), graduates will be encouraged to pursue advanced learning and mentorship opportunities, including but not limited to:
Residency and Fellowship
ABPTS Specialist Certification
Credentialed Clinical Instructor Program
Post-Professional Degree
Leadership Development
Advanced Proficiency Pathways
Clinical Training Sites
Clinical training sites throughout Southern Oregon and in other rural communities have been identified, serving the essential critical function for preparing practitioners for the exciting generalist roles required in serving rural health communities. In addition, we seek to provide an important linkage between students on rotations, clinical and core faculty given the joint program with Oregon Tech and OHSU. Oregon's academic medical center, OHSU, provides experiences across a range of clinical settings including high complexity acute care and ICU, pediatrics, and outpatient rehab across a range of specialty areas.
Doctor of Physical Therapy - Tuition and Fees
Year One

Tuition
Fees
Total
Summer
$6,942.37
$706.50
$7,648.87
Fall*
$6,838.93
$763.50
$7,602.43
Winter*
$6,838.93
$763.50
$7,602.43
Spring*
$6,838.93
$763.50
$7,602.43
Year One Total
$30,456.16
Year One

Tuition
Fees
Total
Summer
$11,654.49
$706.50
$12,360.99
Fall*
$11,155.31
$763.50
$11,918.81
Winter*
$11,155.31
$763.50
$11,918.81
Spring*
$11,155.31
$763.50
$11,918.81
Year One Total
$48,117.42
* Tuition & Fees Subject to Board Approval
Physical therapists may work in:
Sport and Fitness Facilities
Accreditation
Graduation from a physical therapist [assistant] education program accredited by the Commission on Accreditation in Physical Therapy Education (CAPTE), 3030 Potomac Ave., Suite 100, Alexandria, Virginia 22305-3085; phone: 703-706-3242; accreditation@apta.org is necessary for eligibility to sit for the licensure examination, which is required in all states.
Oregon Tech/OHSU is seeking accreditation of a new physical therapist education program from CAPTE. On June 1, 2022, the program submitted an Application for Candidacy, which is the formal application required in the pre-accreditation stage. Submission of this document does not assure that the program will be granted Candidate for Accreditation status. Achievement of Candidate for Accreditation status is required prior to implementation of the professional phase of the program; therefore, no students may be enrolled in professional courses until Candidate for Accreditation status has been achieved. Further, though achievement of Candidate for Accreditation status signifies satisfactory progress toward accreditation, it does not assure that the program will be granted accreditation. The Oregon Tech/OHSU DPT program has recently been denied initial candidacy status: however, this action still subject to reconsideration and appeal and therefore is not yet final.
Complaints
Any person with a complaint or concern about the DPT Program or one of its policies, programs, staff, or students will be asked to submit their concern in writing
within 10 days of the incident. Persons with a verbal complaint/concern should be asked to submit their issues in writing to the Program Director (Level One). If the issue is not resolved within 10 days after submission of the complaint, the complaint may be submitted in writing to the Dean of the College of Health, Arts, and Sciences (Level Two). If the complaint is not resolved within 10 days of receipt of the complaint, the complaint may be submitted in writing to the Chief Academic Officer of the University (Level Three). If the concern falls into the possibility of a formal complaint to the Program's accrediting body, contact the APTA's Department of Accreditation to discuss the nature of the complaint and to determine what procedures should be taken. This department can be reached at (703) 706-3245 or at accreditation@apta.org.
CAPTE has a mechanism to consider formal complaints about physical therapy education programs that allege a program is not in compliance with one or more of CAPTE's Evaluative Criteria or has violated any of CAPTE's expectations related to academic integrity. (http://www.capteonline.org/Complaints/) In reviewing and acting on a complaint, CAPTE cannot and does not function as an arbiter between the complaint and the institution. Should CAPTE find that a complaint has merit and that the program is out of compliance with the Evaluative Criteria or the integrity statement(s), CAPTE can only require the program to come into compliance with the Evaluative Criteria. CAPTE cannot force a program into any specific resolution of the situation that resulted in the complaint. Students or other interested parties may file a formal complaint about a PT program with CAPTE at any time. To obtain the materials necessary for submitting a complaint, contact the APTA Accreditation Department at (703) 706-3245 or at accreditation@apta.org.