What You'll Learn
Classroom training, applied learning, and community based professional services in these domains:
Qualitative and Quantitative Research Methods
Program Design, Implementation, and Evaluation
Grant Funding and Sponsored Projects
Population Health Management is the professional field that puts health research into practice, improving the well-being of communities.
In June of 2014, Oregon Tech launched the nation's first Bachelor's training program in Population Health Management (PHM). Created in response to changes in health care legislation, and in support of the new landscape of health in the United States, the program provides rigorous training in the research and development needed to address key population health issues. Oregon Tech's Population Health Management Program has an academic foundation in medical sociology, which is the formal investigation of social and structural determinants of health. The social science approach to population health signifies an incorporation of the cultural, political, and environmental aspects of health.
Interdisciplinary, Applied Education
The PHM program curriculum is interdisciplinary, and students benefit from training in psychology, health informatics, management, marketing, ethics, and health sciences. The cornerstone of the PHM program includes applied courses in which students concurrently learn skills in the classroom while directly applying these skills in a community based project.
Career Paths
Patient advocate/navigator
Health Promotion Program Director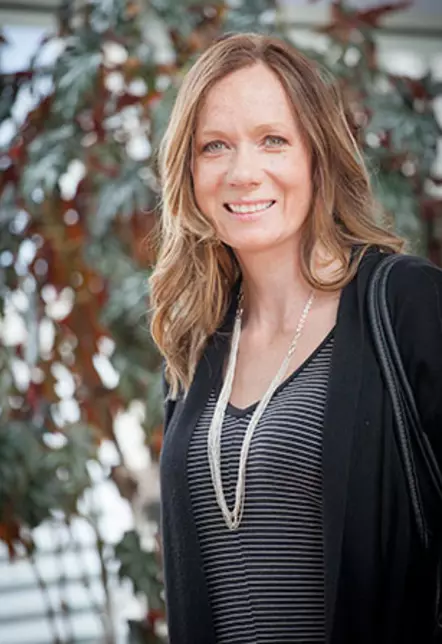 Alumni, Class of 2017
"With this degree, I plan on getting out in the community and helping the local food bank reach as many people as possible to help with the crisis..."
Featured Courses
With study areas ranging from health research to care coordination and outreach, the hands-on courses at Oregon Tech will help you prepare for a career in the healthcare industry. Some courses that a PHM student at Oregon Tech might take include:
Community Health Program Planning
This course prepares students to identify, develop, and coordinate interventions in a community health setting to target chronic disease risk reduction. Students will gain an understanding of chronic disease epidemiology and best practices in public health programming and gain skills in program planning methods.
Global Population Health
This course is an introduction to measurement, methodology and theories of population change. The course includes an overview of historical and future trends in fertility, mortality, morbidity and aging both in the U.S. and internationally. The relationship of population to society is emphasized, and you will be encouraged to develop creative solutions to current and future health, social and environmental issues.
Community Health Grant Writing
This course prepares students to develop grant proposals to secure funding for health promotion initiatives in a community health setting. Students develop skills to assess the health of target populations, identify pressing health needs, select appropriate evidence based programs that address these needs, and prepare information in a grant proposal format.