HST Oregon Tech Klamath Falls
Oregon Tech in Klamath Falls offers HST students exciting courses that fit into the busy schedule of high school students. Use the class schedule tool to explore courses that might work for you.
Eligibility
Students wishing to enroll in HST courses must: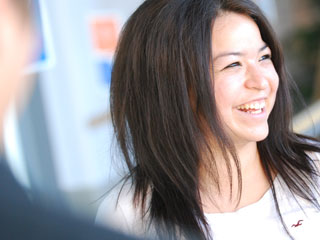 Be classified as a high school student.
Be at least 14 years of age.
Enroll in 100 or 200* level on campus courses (online coursework is not permitted).
Meet the prerequisite requirements for desired courses. Prerequisites can be met through coursework or Placement Testing.
Pass the placement test to register for courses in math or writing.
* 200 level WRI courses require Communication Department approval prior to registration.
Tuition
High School Transition students can take up to eight credits per term at a reduced tuition rate of $25 per credit. Students who are eligible for free/reduced lunches at their high school are eligible to receive a tuition waiver. Eligible students must complete a Grant Waiver form which is available to download on this page. Please keep in mind, due to the reduced tuition there are no refunds for HST courses.
Next Steps
New Students
Contact your HST campus advisor to set up an advising and registration appointment.
Complete the online application.
Your advisor will email you an application confirmation with your student id within a few days.
Meet with your advisor to complete registration.
Returning Students
Returning students must meet with their advisor to complete registration for each term.