High School Transition Program
This winter, Oregon Tech is inviting high school students to join us in getting a head start on their college careers. Contact us to schedule an advising appointment in person or via Zoom and to register for classes.

Registration is open now so make sure that you reach out soon to ensure that there are still seats remaining in the classes that interest you. Don't see a class that you want to take? Explore the full list of classes by using the course search tool. Remember that we can only extend the HST tuition discount to classes that are not highlighted as online.
Eligibility
Students wishing to enroll in HST courses must:
Be classified as a high school student.
Be at least 14 years of age.
Enroll in 100 or 200* level on campus courses (online coursework is not encouraged).
Meet the prerequisite requirements for desired courses. Prerequisites can be met through coursework or Placement Testing.
Pass the placement test to register for courses in math or writing.
* 200 level WRI courses require Communication Department approval prior to registration.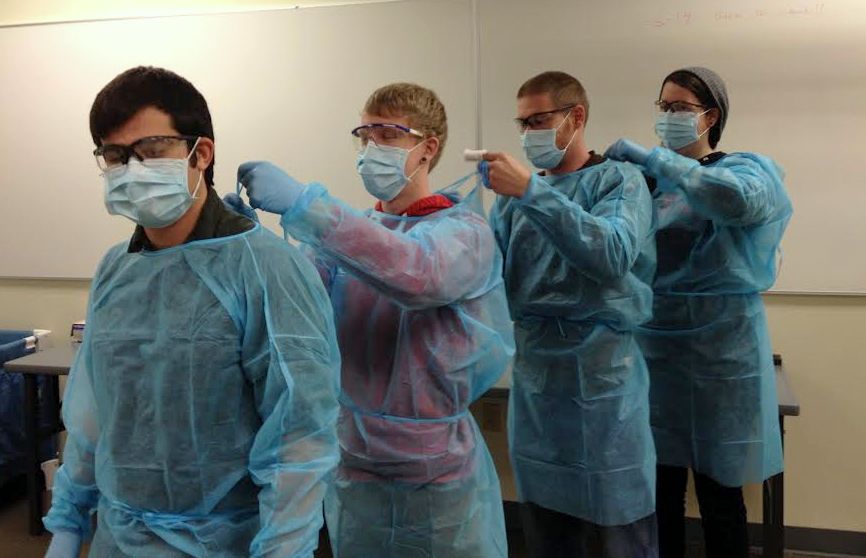 Tuition
High School Transition students can take up to eight credits per term at a reduced tuition rate of $25 per credit. Students who are eligible for free/reduced lunches at their high school are eligible to receive a tuition waiver. Eligible students must complete a Grant Waiver request. Please keep in mind, due to the reduced tuition there are no refunds for HST courses. Online classes incur a full tuition fee as we are unable to extend the HST tuition discount to them.
Pursue Your Goals
In Classes at Oregon Tech this winter that will help you get a head start in a wide variety of degree programs.
January 9 - March 24
Public Speaking (SPE 111)
Wednesdays 2:00 - 4:50 PM
4 credits
Public speaking with emphasis on content, organization, and speaker adjustments to various situations.
Explore your interests
In classes that introduce you to hands-on degree programs at Oregon Tech
Introduction to Programming in C# (CST 116)
Mondays & Tuesdays 2:00 PM - 4:50 PM 
4 credits
An introduction to basic programming concepts in the C# programming language. Topics include algorithms, simple data types, conditional and iterative structures, functions and procedures, and code documentation.  
Intro to Medical Imaging (MIT 103)
Mondays 3:00 - 5:50 PM
3 credits
Orientation to the art and science of medical imaging including an introduction to radiologic science, diagnostic medical sonography, vascular technology, nuclear medical technology, medical ethics, and the health care industry.
Marketing I (BUS 223)
Tuesdays 3:00 - 5:50 PM
3 credits
Students learn about principles that drive the integration of the marketing mix (product, price, place, and promotion) to meet the needs and desires of consumer and business markets.
Registration is open now. Contact Gale Bloom to schedule an advising appointment and to register for classes. Don't see any classes that fit your schedule? Take a look at the academic calendar to see when next term starts!