High School Transition Program
Oregon Tech invites high school students to join us in getting a head start on their college careers by enrolling in classes on our Portland-Metro campus in Wilsonville. Contact us to schedule an advising appointment in person or via Zoom and to register for classes.

Browse the courses below to see which classes might be a good fit for you this fall!. You can also explore the full list of classes by using the course search tool. Remember that we can only extend the HST tuition discount to classes that are not highlighted as online.
Eligibility
Students wishing to enroll in HST courses must:
Be classified as a high school student.
Be at least 14 years of age.
Enroll in 100 or 200* level on campus courses (online coursework is not encouraged).
Meet the prerequisite requirements for desired courses. Prerequisites can be met through coursework or Placement Testing.
Pass a placement test to register for courses in math or writing.
High School Transition Students enroll as non-degree seeking students. They are limited to eight credits per term.
* 200 level WRI courses require Communication Department approval prior to registration.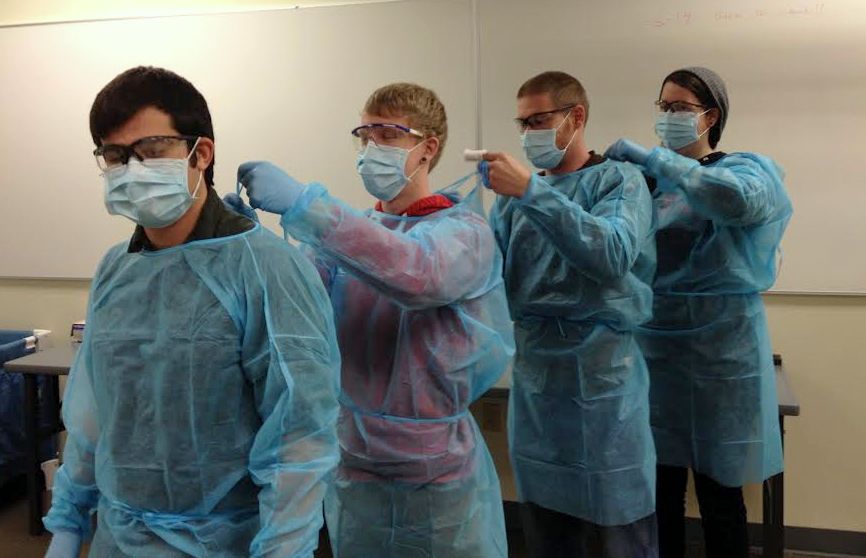 Tuition
High School Transition students can take up to eight credits per term at a reduced tuition rate of $25 per credit. Students who are eligible for free/reduced lunches at their high school are eligible to receive a tuition waiver. Eligible students must complete a Grant Waiver request. Please keep in mind, due to the reduced tuition there are no refunds for HST courses. Online classes incur a full tuition fee as we are unable to extend the HST tuition discount to them.
Pursue Your Goals
In Classes at Oregon Tech this summer that will help you get a head start in a wide variety of degree programs.
September 27 - December 15
Public Speaking (COM 111Z)
Wednesdays 2:00 - 4:50 PM
4 credits
Public speaking with emphasis on content, organization, and speaker adjustments to various situations.
 
Psychology (PSY 201)
Mondays 3:00 - 5:50 PM
3 credits
Introduction to the principles and applications of psychology. Topics include scientific methodology, learning, memory, cognition, and intelligence.
Explore your interests
In fall, join us in classes that introduce you to hands-on degree programs at Oregon Tech
Are you interested in pursuing a degree in healthcare? Consider registering for General Chemistry I (CHE 221) and/or Principles of Biology I (BIO 221). You may also be interested in Medical Imaging or Medical Terminology courses.
Medical Terminology (BIO 200)
Mondays 12:00 - 1:50 PM
2 credits
Basic structure of medical works including prefixes, suffixes, roots and combining forms. Correct spelling, pronunciation, and meaning of terms are stressed.
Principles of Biology (BIO 221)
Mon, Wed, Fri 8:00 - 8:50 AM & Thu 8:00 - 10:50 AM
4 credits
Principles of modern biology emphasizing form and function of multicellular plants, major invertebrate phyla, and general vertebrate morphology and physiology.
Cybersecurity Fundamentals (CYB 201)
Tuesdays 6:00-8:50PM
3 credits
Introduces fundamental concepts used in Cybersecurity. Topics covered include: threats, attacks, and vulnerabilities; confidentiality, integrity, and availability; common cybersecurity technologies and tools; security architecture and design principles; identity and access management; risk management; and cryptography.
Intro to Programming in C# (MIS 118)
Mon & Wed 6:00 - 7:50 PM
3 credits
An introduction to basic computer programming concepts in the C# programming language. Topics include algorithms, simple data types, conditional and iterative structures, functions and procedures, and code documentation.
Registration is open now. Contact Gale Bloom to schedule an advising appointment and to register for classes. Don't see any classes that fit your schedule? Take a look at the academic calendar to see when next term starts!