COVID19 Response
All Disability Services accommodations, intakes, and appointments for are provided remotely as a safety measure for all students, staff and faculty in conjunction with the University's COVID19 Response. 
We understand this is a difficult time for many and remote services are not the preferred method, nor can they be truly accessible for every student. However, it is imperative that we follow these guidelines to ensure the safety of our students, staff, faculty and community.
Disability Services staff is working diligently to ensure every qualified student receives the accommodations necessary to provide them with equitable education services and learning opportunities during this time.
If you have questions please feel free to email us at access@oit.edu.
You may also contact us by phone: 541-885-0189
Voicemails will be returned within two business days.
Functions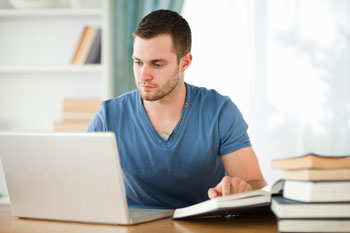 Oregon Tech's Disability Services office coordinates academic adjustments and auxiliary aids for students with disabilities.
Students desiring services to accommodate a disability should contact Disability Services well in advance of entering Oregon Tech. Appropriate documentation of an impairment that might constitute a disability as defined in the relevant laws will typically be required. The student will meet with Disability Services staff to determine eligibility and appropriate academic adjustments and aids. Program staff will assist students in communicating information about needs and adjustments to instructors.
Mission:
Disability Services facilitates access to Oregon Tech programs and services for individuals with disabilities through accommodations, education, consultation and advocacy.
Vision:
Disability Services strives to promote a diverse, inclusive, supportive, and accessible learning and working environment for individuals with disabilities. The vision of the office is to promote disability as diversity and ensure individuals with disabilities have full access, inclusion and belonging in the Oregon Tech community.
Accessing Accommodations Online with AIM (Accessibility Information Management)
---
Disability Services is proud to provide AIM software to assist with student accommodations.  AIM is an online tool that allows you to register with Disability Services, apply for accommodations and request accommodations each term.  
AIM is your starting point for an individualized, student-centered accommodation process.
You can access web in two ways:
Log into TechWeb.  Search for "Accommodations" on the TechWeb homepage.
Log into TechWeb, click on the "Students' tab, and look for the "Accommodations" tile.