Winter Term 2023
2023-2024 Annual RSO Budget Request Cycle
2023- 2024 Budget Request Process & Timeline for Registered Student Organizations
Student organization leaders/advisors:
Please help your clubs complete the budget application form in Presence. The Student Involvement & Belonging office is available to help as well! 
2023-2024 – Student Programs
Click here to open the full instructions page.
Schedule a one-hour meeting with SIB before Thursday, February 23rd to submit and present your budget plans, student program report, and operational pivots for 2023-2024 by contacting SIB Director, Thomas Arce.
Meeting will be in-person, online, or hybrid to meet the needs for all involved.
Consider choosing a day/time that your student program already gathers - if you hold a weekly/ bi-weekly staff meeting.
Schedule date/time sooner than later to give your program a target deadline to complete expectations of budget plans and report.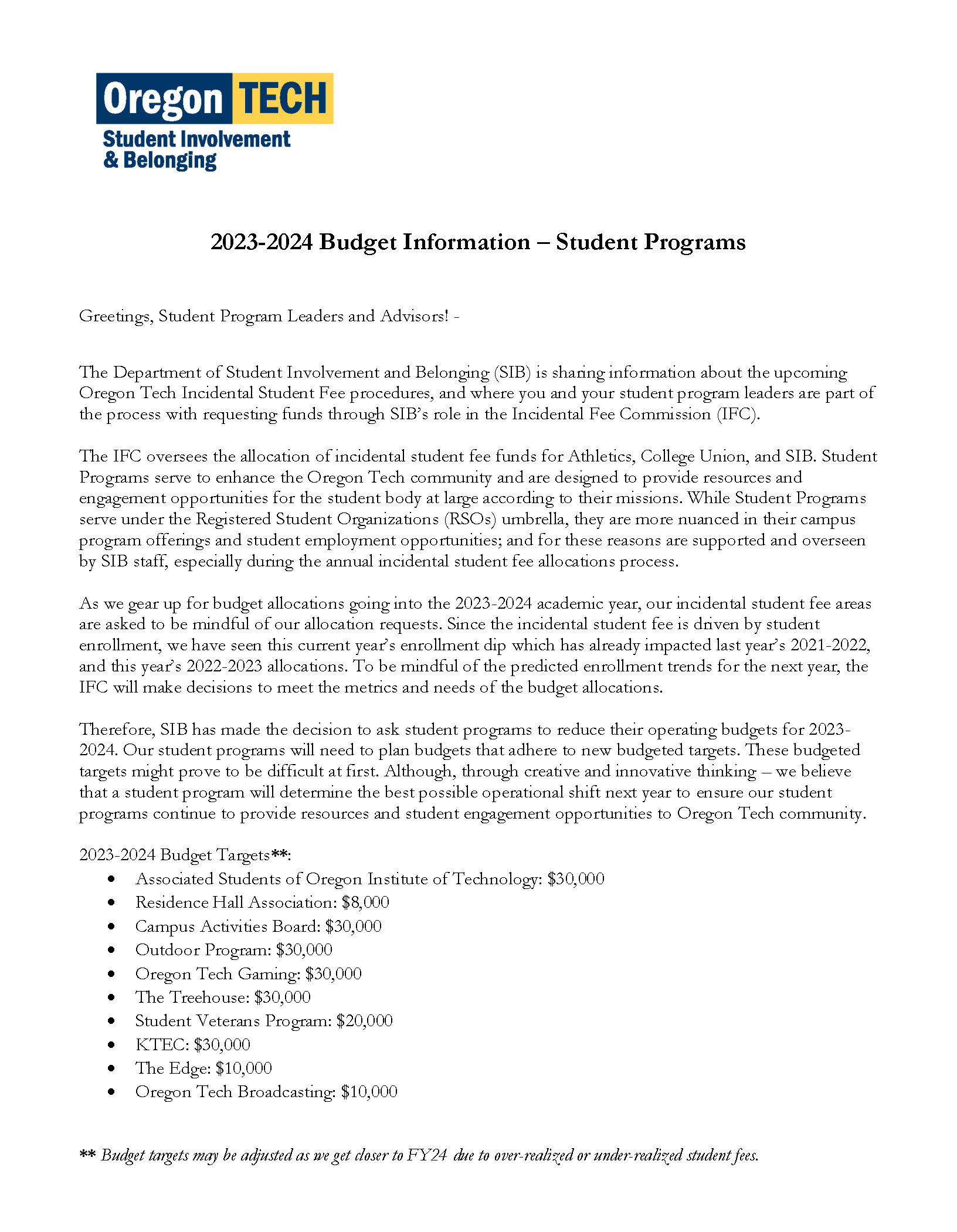 2023-2024 – Student Clubs
Click here to open the instructions page.
Budgets Requests are due by 12:00 PM (noon) on Friday, February 10th
At this time, the online form will be closed, and you will not be able to submit your budget request.
Late submissions are not accepted. Do not miss this deadline.
If you do not submit a budget, your group will not receive an allocation for 2023-2024 academic year.
Complete and fill in your budget request and written report through the Presence online form: https://oit.presence.io/form/annual-club-23-24-budget-request-form