A Shared Responsibility
It is important for everyone to know and understand that no college campus or community is totally "risk free." Oregon Tech believes each person has an important role in providing a safe learning environment. It is recommended that students, faculty and staff use common sense precautions and practice crime prevention to reduce vulnerability and the opportunity for criminal activity in the campus community!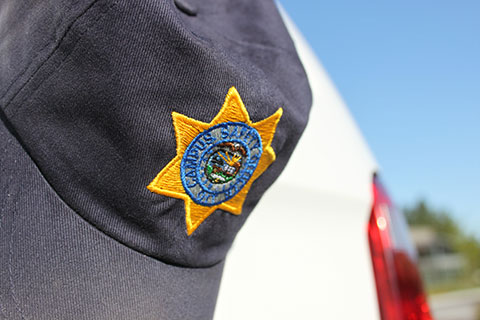 There is no easy solution for stopping crime on campus. Theft, assault, trespass and other crimes happen at Oregon Tech, just as they do on other college campuses and in communities. To reduce risks for students, faculty and staff, Oregon Tech has initiated the steps described on this page.
Oregon Tech's Campus Safety program is directed by the Vice President for Student Affairs through the Campus Safety Director. This pro-active program incorporates visibility, education, prevention, and immediate response to campus incidents.
Campus Safety, staff, faculty, and students continuously work together on personal safety and preparedness to assist others in time of need. This strategy is effective and works! Each individual is responsible for taking basic precautions such as walking in pairs at night or high risk periods, locking office and car doors and securing personal valuables when unattended.
The Campus Safety Department actively supports crime prevention through a number of activities. Uniformed officers provide educational talks, workshops and information exchanges through out the academic year. Campus Safety is always available to meet with individuals, groups, and clubs to discuss safety, crime prevention methods, and any related issues.
Crime Prevention Services:
Daily incident and crime reports
Crime information and data to the local police agencies
Resident Assistant support
Orientation programming for new students
When crimes occur on campus, the campus community will be informed. Then intention is to educate the community and enable campus community members to avoid being victims. If you have information or questions, contact Campus Safety at 5-1111.