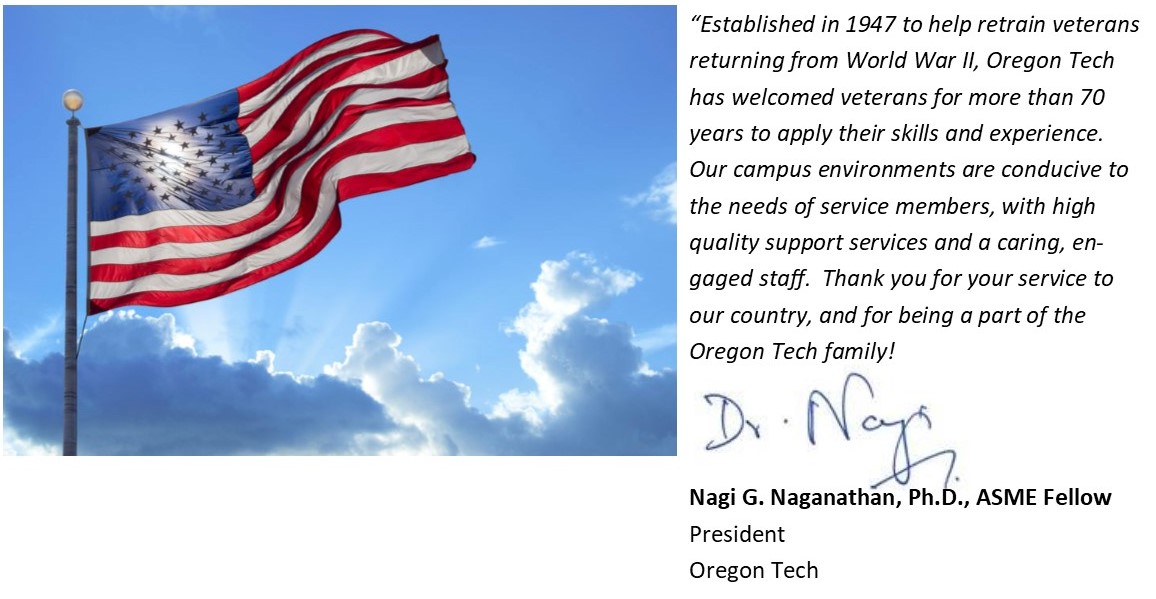 Overview
Oregon Tech provides up to 15 calendar days of paid military leave for qualified employees who are called for initial active duty for training and for all periods of annual active duty for training as a member of the National Guard, National Guard Reserve or of any reserve component of the Armed Forces of the United States or of the United States Public Health Service.  

Employees who need military leave not related to annual training should contact the Office of Human Resources for specific application of protected leave and benefits available.   

In addition to leave for employees performing military duty, the University provides exigency leaves for families preparing for a deployment to active duty, and protected medical leaves for those caring for an ill or injured service person or veteran.
Obtaining More Information
Any employee needing more information is encouraged to contact the Benefits Office using the contact information provided on this page.