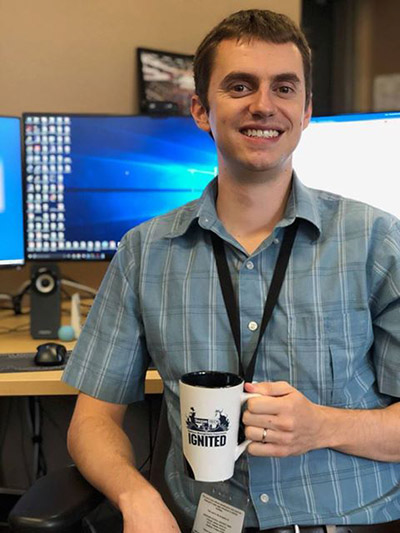 Alumni, Class of 2016
What is it you enjoy the most about your job?
The part of my job I enjoy the most is troubleshooting and supporting the student and teacher systems that drive the daily work of teachers, as well as the daily learning of our students.
How did Oregon Tech prepare you for your job?
Oregon Tech prepared me for this role with hands-on technical work so I could hit the ground running my first day on the job. The technical writing, research, and speech classes prepared me to meet daily with District Administrators and explain technical processes to support management decision making.
What advice would you give to a driven Oregon Tech business management student?
I would encourage all students to step out of their comfort zone and try to realize that even classes that seem "pointless" or unrelated to your degree path will eventually serve a purpose later on in your career. Do your best to pay attention and work just as hard in those classes as those directly related to your major. Employers want a well-rounded employee who can do a little bit of everything.
What did you enjoy most about your time at Oregon Tech?
What I enjoyed most about my time at Oregon Tech was the ability to work with professors on a one to one basis. The direct interaction with them not only made my learning more meaningful but also allowed me to develop lasting relationships with them.
Fun Fact:
I never drank coffee in college (I honestly don't know how I managed that). During the past year on the job, I have learned to not only drink it but also develop a "can't live without it" attitude towards it. I will now drink just about any cup of coffee I can find.
Do you still run for pleasure?
For pleasure, I find myself weightlifting and cycling.
How is married life?
Married life is great. We are both growing together in our careers and both of us being OIT grads, we have a lot of comments in our respective fields from employers loving OIT graduates.
A note from business professor Dr. Sharon Beaudry…
Paul worked with the Business Management and Marketing departments to develop a new profile for the Oregon Tech website.  This work involved significant research into university best practices from the student perspective. Paul's groundwork was at the forefront of much of what we have implemented with our department pages and have seen increased traffic as a result.